'American Idol' Predictions? – Readers Poll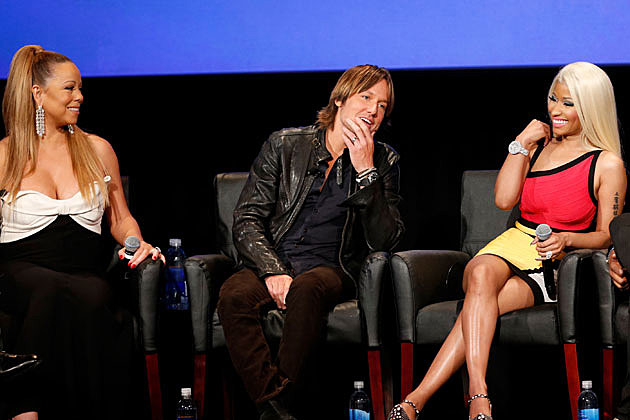 The 12th season of 'American Idol' began Wednesday night (Jan. 16), with Keith Urban taking the judge's chair for the first time. He spent most of the show dodging barbs between Nicki Minaj and Mariah Carey. The two pop stars seem to be stealing most of the day-after press, but at least one country singer received a golden ticket. Can country music dominate 'American Idol' in 2013 like it did in 2011?
Urban can be the champion for a new Nashville star, but the other three judges will also need to support and nurture a young country talent. At least three country singers from future episodes are rumored to make the Top 40, so the 'Without You' singer has a real chance to assert himself as a defender and promoter of the greatest music in the world. How do you think this season of 'American Idol' with Keith Urban will end?
Source:
'American Idol' Predictions? – Readers Poll