'Agents of S.H.I.E.L.D.' "Seeds" Sneak Peek: A Blizzard Welcomes the Team to S.H.I.E.L.D. Academy
'Agents of S.H.I.E.L.D.' may have underwhelmed in its long-awaited explanation of Coulson's resurrection, and even caught a bit of flack this week for stealing background art design, but will the introduction of Marvel's Blizzard sow the "Seeds" for a stronger series going forward? Find out in the first photos and sneak peek of next week's installment!
While the opening minutes of the episode show a cold front literally moving into a S.H.I.E.L.D. academy of sorts, nearly freezing a group of students taking advantage of an empty pool, photos from the hour show things seemingly heating up between Skye and Agent Ward as the group looks for information at a bar. Elsewhere, May and a dressed-down Coulson lay low in pursuit of a suspect, but has Coulson fully recovered from his ordeal last week?
Says ABC of January 14 episode "Seeds":
"Seeds" – Coulson and May uncover startling information about Skye's past, while the team is swept into a storm at S.H.I.E.L.D. Academy, on "Marvel's Agents of S.H.I.E.L.D.," Tuesday, January 14 (8:00-9:00 p.m., ET) on the ABC Television Network.

Guest starring are David Conrad as Ian Quinn, Christine Adams as Agent Anne Weaver, Dylan Minnette as Donnie Gill, Daniel Zovatto as Seth Dormer, Boyd Kestner as Richard Lumley, Zachary Burr Abel as Tad and Maiara Walsh as Callie Hannigan.
We've included the full set of photos beneath an embed of the first few minutes, but what say you? Will 'Agents of S.H.I.E.L.D.' pick up where "The Magical Place" went wrong by incorporating at least one major Marvel character? How would you like to see the series take on S.H.I.E.L.D. storytelling in the future?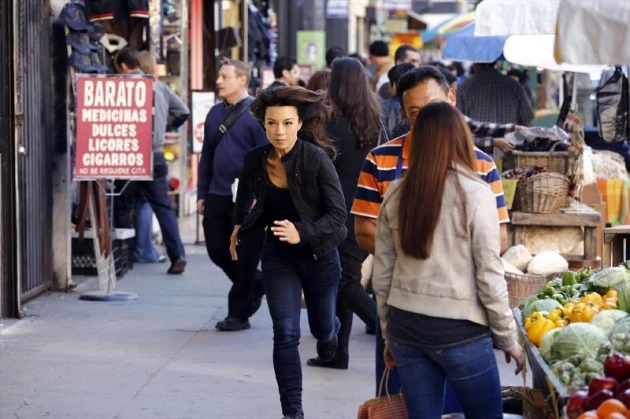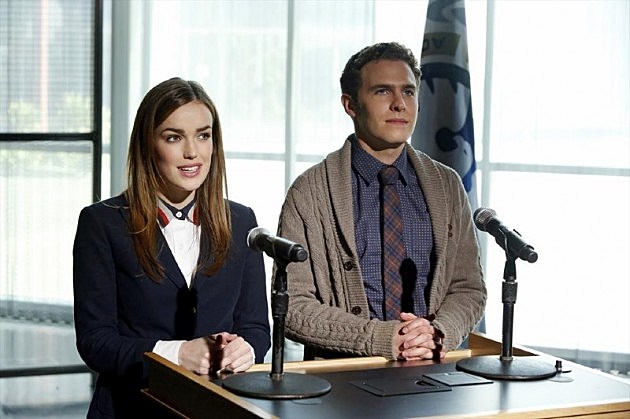 Source:
'Agents of S.H.I.E.L.D.' "Seeds" Sneak Peek: A Blizzard Welcomes the Team to S.H.I.E.L.D. Academy