'Nashville' Songs: Music From Season 1, Episode 8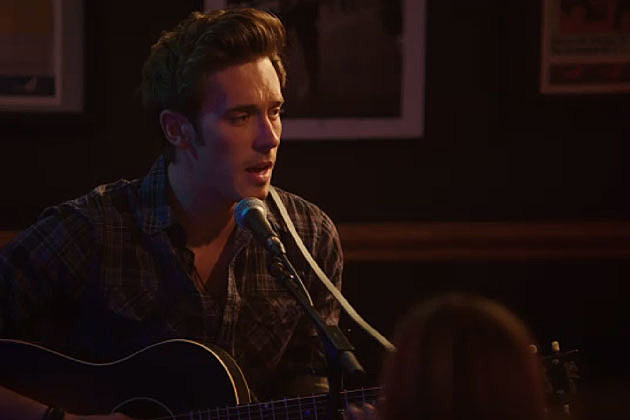 More new music from ABC's 'Nashville' debuted during Wednesday (Dec. 6) night's episode. Gunnar and Juilette had the most memorable solo performances with two songs written specifically for the show. 'When the Right One Comes Along' may have stolen the episode, as it set up the increasing love tension between the actor and Scarlett, played by Clare Bowen.Â
"It's just got this beautiful heart to it," Bowen says in an On the Record segment at the 'Nashville' website. "It's something older and wiser in Scarlett telling her 'I know you've been on this path and everything is upside down but stop trying to steer.'"
Of course, that's exactly what happens… maybe. She and Gunnar (played by Sam Palladio) find themselves in each other's arms before the closing credits roll on Episode 8, the last of 2012.
Juliette Barnes (Hayden Panettiere) also made a strong impression with 'For Your Glory,' a song producers describe as a track with a pop feel and spiritual overtones. Songwriter Kate York says she wrote it as a prayer to a friend. Barnes performed it at her boyfriend's church.
Three original songs were made available on iTunes after 'Nashville' Season 1, Episode 8. 'When the Right One Comes Along' will be included on the television show's soundtrack when it's released next Tuesday (Dec. 11).
'Nashville' Songs: Music From Season 1, Episode 8:
Gunnar Scott (Sam Palladio), 'When the Right One Comes Along'
Juliette Barnes (Hayden Panettiere), 'For Your Glory'
Avery Barkley (Jonathan Jackson), 'Peace in the Valley'
Zeus, 'Anything You Want Dear'
Drew Holcomb & the Neighbors, 'Nothing But Trouble'
Aunt Martha, 'Steal Back'
Next: See the Songs From Episode 7 of 'Nashville'
Source:
'Nashville' Songs: Music From Season 1, Episode 8