Shania Twain Is Getting 'More Personal Than Ever' on Upcoming Album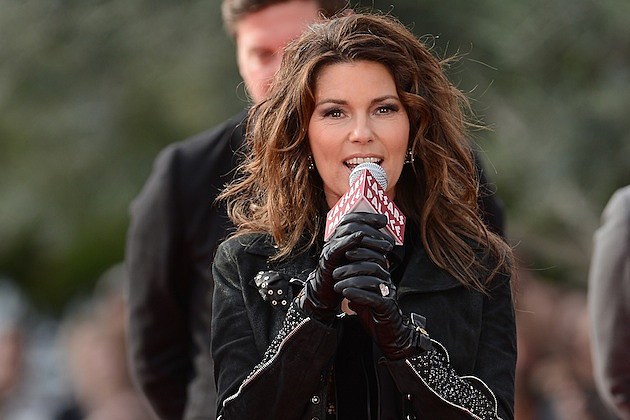 After a long hiatus from the studio and stage, Shania Twain is prepping for her long-awaited next album, and she isn't holding anything back — the star will fill the release with her most vulnerable songs yet.
"They're very personal, (and) I think probably a little bit more personal than ever before," Twain tells the Calgary Herald. "I mean, I'm just trying to express myself more emotionally than maybe ever before in my music. And I've been probably truer to myself emotionally with the songwriting than ever before. I don't know how that's going to turn out in the end. But it's been an enjoyable process."
The singer has been working in the studio for a while now, and after the exciting announcement that she was finally unrolling a new record, fans have been all ears for any news on the project.
Although her songs are pretty much finished, as of late summer, Twain was still looking for a producer. And it sounds like the search continues. The 'That Don't Impress Me Much' hitmaker just isn't going to settle for any producer; they have to impress her with their sensitivity.
"I want somebody I can really, really trust with my vulnerabilities and who will be sensitive to those," Twain says, opening up. "Because it is going to be a more personal style of songwriting to me. And I don't want to be bowled over by somebody that isn't going to appreciate where I'm at with that."
Along with sensitivity, she's also looking for a producer who will collaborate, adding, "And yeah, I want somebody who's got their own ideas and who's going to come to the table with an influence that I'm excited about."
"I'm in love with the music that I'm writing," Twain furthers. "(Actually) I don't know if that's the right way to put it. I guess I'm in love with the experience of writing again."
Source:
Shania Twain Is Getting 'More Personal Than Ever' on Upcoming Album