Zac Brown Band Crowd the 2013 Grammys Stage to Accept Best Country Album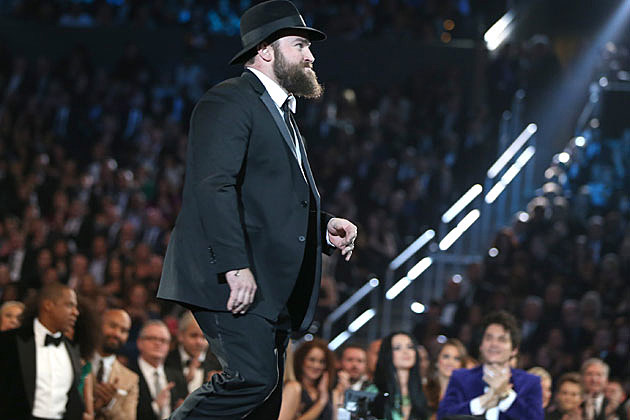 The Grammy Awards continue to be good to Zac Brown Band. There hasn't been a year that the country group has been nominated that they haven't taken home an award, and 2013 was no different. Their new album 'Uncaged' was named Best Country Album at the 2013 Grammy Awards.
Brown accepted his award with his ever-expanding band behind him. He wore a black fedora instead of his standard beanie. The rest of the group was all smiles (smiles behind thick beards, but still smiles) as their singer thanked his management team, country radio, the fans and his group for sticking with him.
The win is the third-ever Grammy for ZBB. 'Uncaged' topped albums by Miranda Lambert, Hunter Hayes, Jamey Johnson and the Time Jumpers. The group's third major release includes 'The Wind' and the Top 5 single 'Goodbye in Her Eyes.'
Source:
Zac Brown Band Crowd the 2013 Grammys Stage to Accept Best Country Album