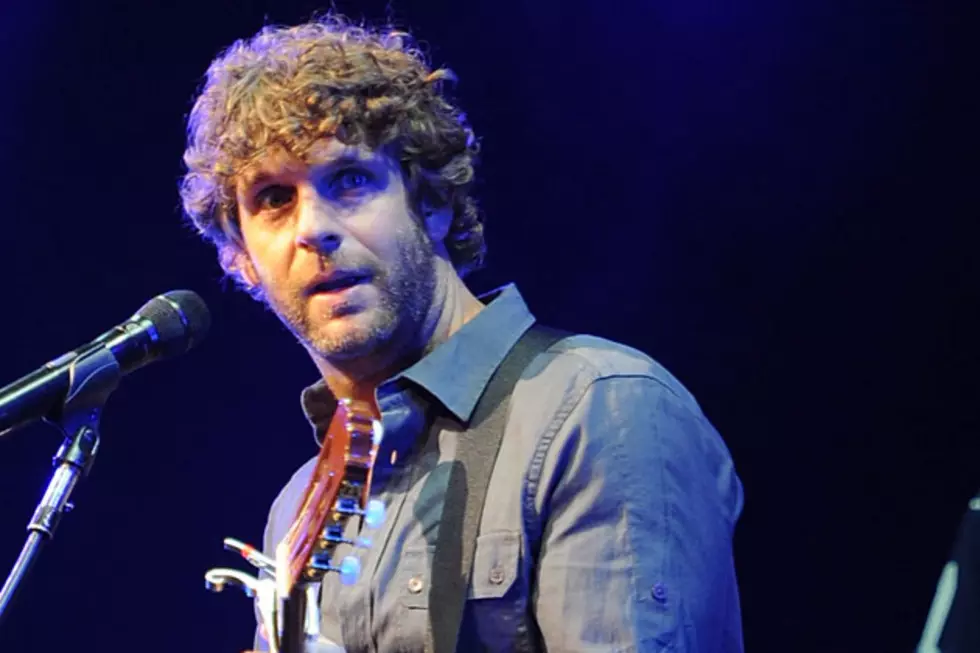 Details of Billy Currington's 'Terroristic Threats' Charge Emerge
Rick Diamond, Getty Images
An initial sketch of the April 15 incident that led to the indictment of Billy Currington has emerged. The singer was charged with terroristic threats and abuse of an elder person in a Chatham County, Ga. court this afternoon (April 24) but it sounds like he's itching to tell his side of the story.
According to numerous police narratives, Currington shouted threats at the alleged victim and two witnesses from his property near Tybee Island, along the Georgia coast. He may have been responding to an earlier incident that nearly knocked an elderly man from Currington's deck.
The man who filed the charges is charter boat captain Charles Harvey Ferrelle. WSAV News in Savannah, Ga. recovered the police narratives, which provide a timeline from the local law enforcement point of view.
At approximately 1PM ET on April 15 police were notified of an incident in which Ferrelle says he and two paying passengers on his charter boat passed Currington's property. Upon their return, Currington was waiting with a camera in his boat. He then jumped out and threatened to "f**k Ferrelle up."
A report from the next day summarizes a slightly different story from Ferrelle in which he says Currington came after him. "If I hadn't gotten into my slip fast enough I believe he would have run me over," he said.
Later on April 16 a woman named Mrs. Muscleman called police to file a report about a boat that passed by the property she works as a care taker at. It was determined she was referring to Currington's property, and she went on to allege that Ferrelle's boat passed by (perhaps too closely) and almost knocked the man she was caring for into the water. After some back and forth she indicated Currington also wanted to sign a warrant for Ferrelle, as Ferrelle wanted to do for him. It's not clear when Currington talked to police.
Currington tweeted this afternoon, shortly after news broke of his indictment.
"Hey guys, I wanted to thank everyone for the huge amount of support that I have received already.  Unfortunately, I can't comment on this situation as this is an ongoing legal matter.  It means a lot to me to have your support during this time."
A more interesting tweet came on April 17, two days after the incident:
harrassing artists often at their home by boat should be illegal.thas all i know.

— Billy Currington (@billycurrington) April 17, 2013
Currington was not arrested after the initial incident, but a bench warrant for his arrest was issued after today's proceedings, according to CNN. The singer's representatives have not commented on the incident at this time. According to his website, he has scheduled weekend shows in Louisiana and Florida.
See Country Music's Most Memorable Mug Shots
More From Cat Country 102.9