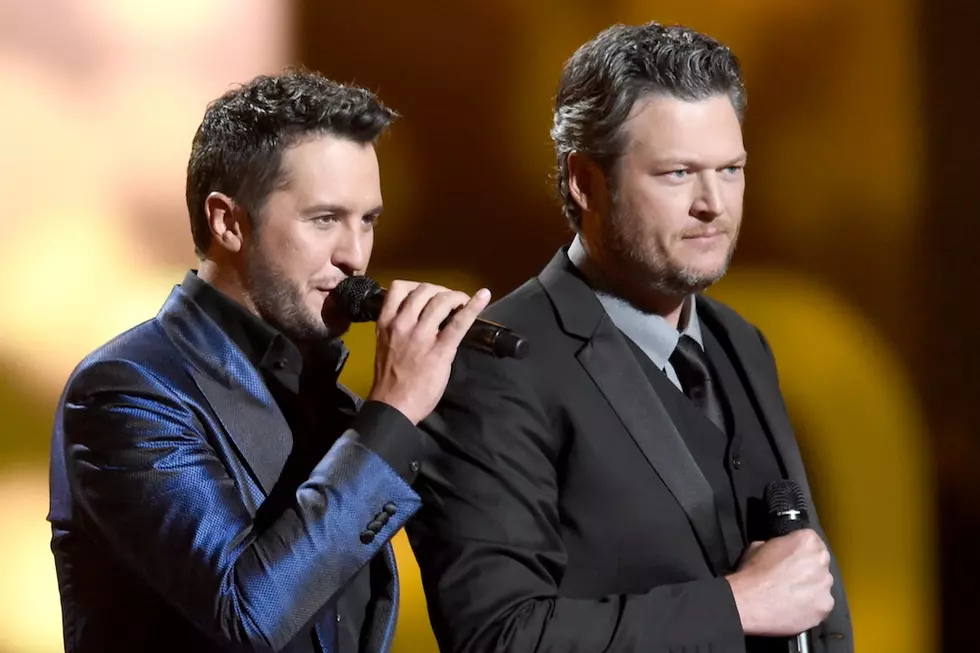 Blake Shelton Bringing Luke Bryan + More to Ole Red Tishomingo for Memorial Day Weekend
Cooper Neill, Getty Images
Blake Shelton's throwing a hometown party for Memorial Day 2019! The country star has announced that he's bringing Luke Bryan and more special guests to his Ole Red location in Tishomingo, Okla., for some special shows.
According to a tweet from Shelton, Bryan will play at Ole Red Tishomingo's new space, the Doghouse, on May 23, while Shelton himself will perform there on May 24. The Voice Season 13 Team Blake contestant Red Marlow will headline on May 25, and up-and-coming Oklahoman Jackson Tillman will play on May 26. The four shows are benefits for the Oklahoma Wildlife Conservation Foundation.
Tickets for Bryan, Shelton and Marlow's shows at the Doghouse at Ole Red Tishomingo will go on sale on May 2 (Bryan), May 3 (Shelton) and April 30 (Marlow), while tickets for Tillman's show will be available at the door. Tickets for Bryan and Shelton's shows are $250 each, while tickets to see Marlow are $40; however, fans can enter to win a pair of tickets to Bryan and Shelton's shows on Ole Red Tishomingo's website, where they can also find full ticketing details.
The Doghouse at Ole Red Tishomingo will feature weekly Thursday Night Jams, Friday night concerts and the Shindig, a Saturday night dance party. Beginning in June, it will also be available for private events.
"It's unreal to me that a spot like the Doghouse exists in Tishomingo," says Shelton in a press release. "Growing up, if I wasn't outdoors hunting or fishing, I was looking for a stage to play music. The Doghouse is going to be the best place to see all the great talent that exists in this part of the country. I'm excited to get the party started with my friend Luke and support a cause that's so close to my heart."
Shelton also has Ole Red locations open in Nashville and Gatlinburg, Tenn., and a location in Orlando, Fla., is due to open in 2020. Ole Red Nashville is located across the street from Bryan's own bar and restaurant, Luke's 32 Bridge Food + Drink.
Luke Bryan, Blake Shelton + More Country Stars With Nashville Bars
More From Cat Country 102.9