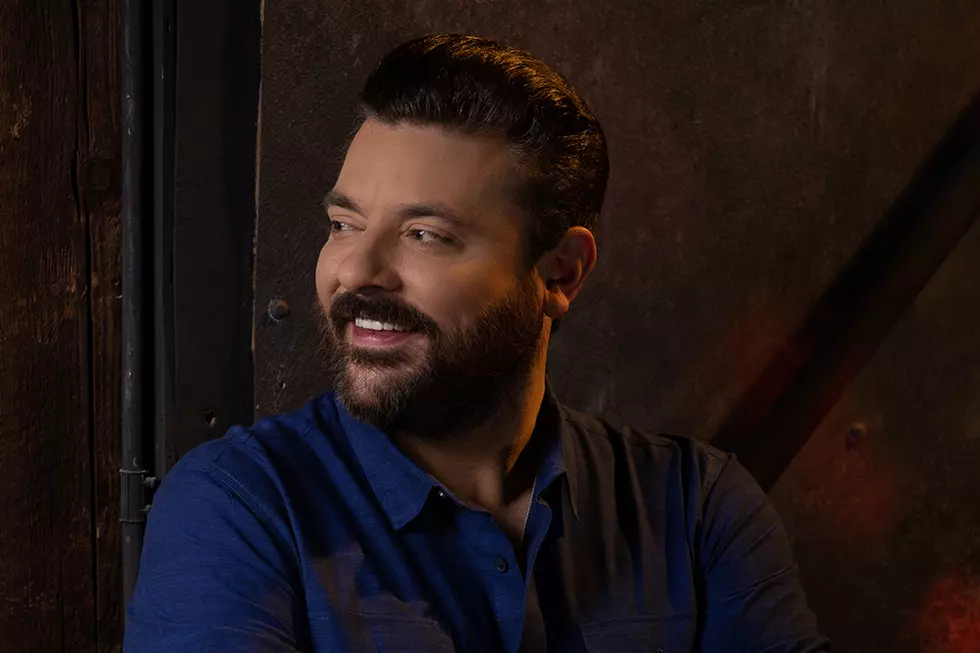 Chris Young Drops 'Looking for You,' His First Solo Single in Three Years [Listen]
Courtesy of Chris Young
Chris Young picked a fine song to remind fans he's a solo artist. "Looking for You" is a vocal showcase built on sharp songwriting and an energetic arrangement.
This first look at his next project is Young's first solo release to country radio since before the pandemic. Duets with Kane Brown and Mitchell Tenpenny hit No. 1 on airplay charts in the three years since. It's difficult to imagine "Looking for You" ending that streak.
What Young has learned since debuting nearly 15 years ago is that he doesn't need to prove he's a world class vocalist every time. The little bends within notes and palpable enthusiasm for the subject matter are enough in most cases, especially when paired with A+ production.
Chris DeStefano, James McNair and Emily Weisband waste not a word in telling this love story. It's tight, it's simple and most importantly, it's memorable. Expect this new chapter in his music to be a bit more contemporary than the last, which is to say it'll fit what's to come in 2023 and 2024.
Did You Know?: Chris Young is riding a hot streak. If his last single "At the End of the Bar" is certified Gold, that will make 20 straight!
Listen to Chris Young's "Looking for You":
Chris Young's "Looking for You" Lyrics:
I didn't know what I was missing / Until the second that you walked in / To that bar that night / Under those neon lights / From the moment that you touched me / I was hoping that you'd love me / Forever and ever for all time / Didn't know that I had been so blind / But you opened my eyes.
Chorus:
I was looking more single every single weekend / Looking for a feeling to get my heart beating / Looking for an up all night long / The right kiss, right song / Looking for a sunrise leading to a sunset / Looking for a someone I can spend it with / Then it came around right out of the blue / And it turns out / Oh, I was looking for you / Yeah, I was looking for you.
Couldn't have just been anyone / The way you smiled and said my name / Girl, you were so original / I knew I'd never be the same.
Repeat Chorus
I didn't know that I had been so blind / But you opened my eyes.
Repeat Chorus
50 Best Country Love Songs
Check out country music's 50 best love songs, from the legends like Glen Campbell and Conway Twitty to new country crooners like Blae Shelton and Shania Twain. These are the best and most popular country love songs.
More From Cat Country 102.9