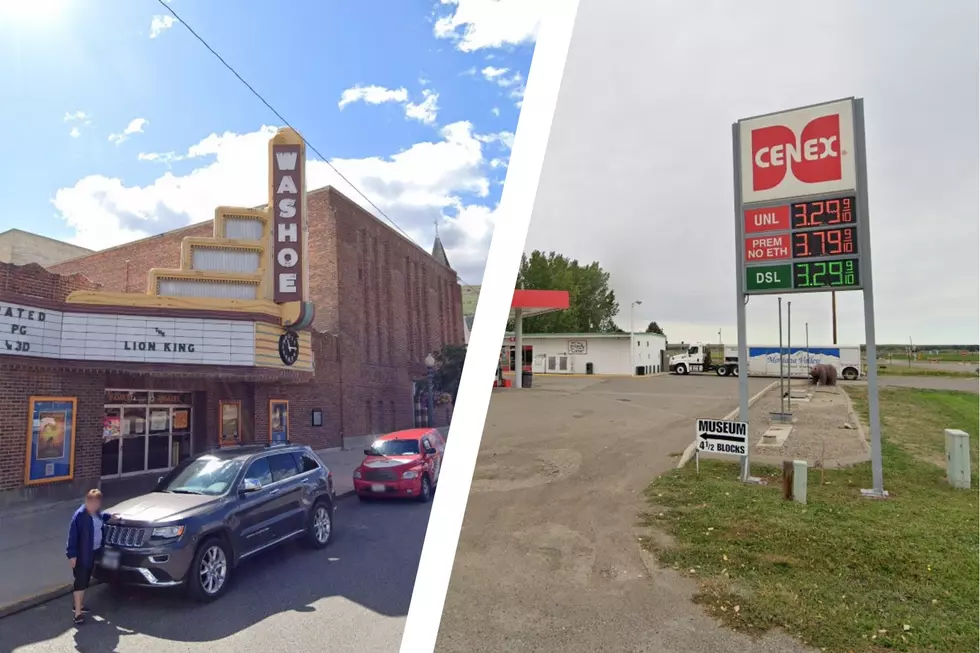 How Small Can Montana's Counties Get? Here's the 5 Smallest Ones
Credit: Google Maps / Canva
Montana has a lot of counties, which makes sense considering it's the fourth largest state in the United States. The population of these counties isn't very high, but some are quite large in size, like Beaverhead County, Flathead County, and Big Horn County. But which ones are the smallest? And, just how small are they? Let's look at the top five smallest counties in Montana. Is your hometown in one of these?
#5: Golden Valley County - County Seat: Ryegate
A county I've personally visited frequently due to family, Golden Valley County only makes up about 1,174 square miles as of the 2020 U.S. Census. That doesn't seem like much, but we've just scratched the surface. It's going to get much smaller from here on out.
#4: Treasure County - County Seat: Hysham
You wouldn't think there's a whole lot near Hysham, and that's mostly true. Treasure County, which is seated comfortably in between Yellowstone and Rosebud Counties is only about 978 square miles. It's also the second least populated county in Montana.
#3: Wibaux County - County Seat: Wibaux
Yes, Wibaux is the county seat of Wibaux County, isn't that interesting? Wibaux is a small town of less than 600 people, and the county is also insanely small. Its land area is only 890 square miles, which is actually quite large when you consider the size of the towns in the county itself. But it's still the third smallest.
#2: Deer Lodge County - County Seat: Anaconda
We now go to Western Montana for the last two smallest counties, and funny enough they are right next to one another. The first is Deer Lodge County, which only has a land area of around 737 square miles. However, while that's small, there's only one county smaller.
#1: Silver Bow County - County Seat: Butte
Butte is a decent-sized city in Montana, but it's located in Silver Bow County, which is smack-dab in the middle of a ton of counties in Western Montana, and only has a land area of around 718 square miles. This means that Butte is really the only major town in the entire county.
For reference, the smallest county in Montana in terms of population is Petroleum County, with only 496 living there. Are you from any of these counties?
10 Best Steakhouses in Montana
If you live in Montana, you have to love a good steak dinner now and then. Luckily, here in Montana, we have steakhouses that spread far and wide throughout the state. If you are traveling through Montana or vacationing around the state, give one of these places a try.
Words and Phrases That Prove Montanans Have an Accent
More From Cat Country 102.9