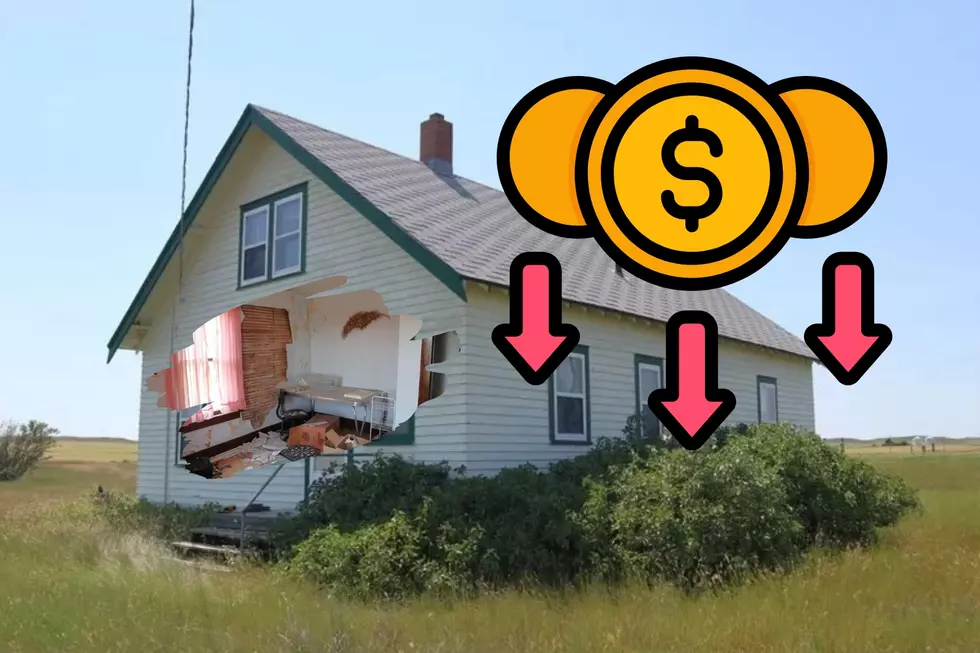 "Cheap A**" Montana Home That Locals Can Actually Afford! Take a Look
Credit: Kristi Woodward, Realty One / Realtor.com / Canva
The housing crisis in Montana is such a massive issue; we've seen house prices skyrocket all across Big Sky Country and it's incredibly crippling for the middle class. But one TikTokker found a home that I think you could afford, but it needs a little bit of TLC. So, if you're alright with a little DIY, consider this home when you're looking.
The Home is in Bloomfield, North of Glendive
If you're a fan of living remotely in the country, you'd love this home. It seems like a nice country home, and it looks like it comes with a good chunk of land as well. Not too bad for an extremely low asking price of $75,000. That's cheaper per month than most apartment rent in the state. There's got to be a reason why it's so cheap, right? Well, it's kind of a fixer upper.
The home has quite a bit of interior damage, as well as clutter all over the place. It's definitely not for someone who won't put in the work to fix its problems. It does have an upstairs, but again, there's a big issue with the interior drywall that needs to be corrected before it's livable. However, a little bit of work should increase the value of the home in no time.
TikTokker Highlights This Home
The TikTokker Matt Ward, known online as OffBeatAgent, has a series where he highlights cheap homes, and this house was recently featured. A real estate agent himself, Ward mentions the home needs plaster work and you're pretty isolated from civilization, but the taxes are pretty low, and it's got a very nice built-in fridge. So, do you think it can be saved?
I think it's a cool home, and despite the work it desperately needs, I don't think that's too bad to get a decent home in the country for a really good price. What do you think about this home? Would you buy it? Let us know on Facebook or on our mobile app.
Take a Look Inside This Montana "Hobbit House" AirBnB
Experience the Shire at this Montana Hobbit home!
Secluded Villa is Most Expensive Airbnb in Montana
More From Cat Country 102.9