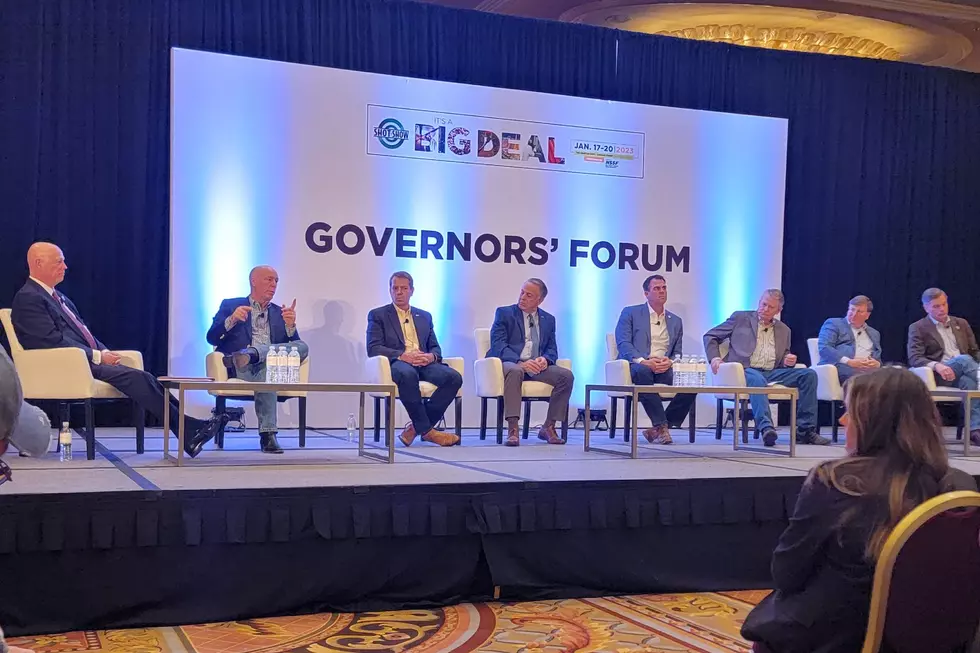 Montana in Spotlight at Largest Ever SHOT Show in Vegas
Credit Aaron Flint
Montana's leaders were in the spotlight at the 2023 SHOT Show in Las Vegas. The SHOT Show is basically the largest gun and outdoor gear show in the world.
Governor Greg Gianforte (R-MT) touted the state's new ban on ESG standards in state investments, and Attorney General Austin Knudsen (R-MT) was praised as the leading Attorney General on 2nd Amendment issues in the country.
On the final day of the SHOT Show, we caught up with Larry Keane. He heads up the National Shooting Sports Foundation (NSSF) and had this to say about AG Knudsen.
Larry Keane: He is the leading Republican Attorney General on Second Amendment issues. There's a lot of great Republican AGs that are very strong supporters of the Second Amendment, but within that community he is leading the charge, and we're so thankful for that...Montana should be very proud of him.
Keane says this years event was the largest SHOT Show in the history of the show. (Click here for all of our coverage)
Larry Keane: 816,000 square feet of exhibit space, 2,500 exhibitors, and a little bit north of 52,000 people from all across the country and frankly all across the world. So it is really the biggest show of its kind in the world.
Here's the audio from Friday's LIVE Montana Talks coverage of the SHOT Show. Keane can be heard halfway through the 8a hour.
Both Gov. Gianforte and AG Knudsen took advantage of the big show to support in-state businesses, and to recruit more gun and outdoor businesses to Montana.
AG Knudsen: SHOT Show 2023 was extremely productive. Shield Arms of Bigfork is absolutely crushing it. Skinner Sights of St. Ignatius is producing the sights for the new Ruger Marlin 1895 rifles. Lots of media, and most importantly, recruited businesses to move to Montana.
Here's some photos shared by AG Knudsen and Gov Gianforte at the SHOT Show.

States with the most registered hunters
Stacker
analyzed data from the U.S. Fish and Wildlife Service to determine which states have the most registered hunters. Read on to see how your state ranks on Stacker's list.
More From Cat Country 102.9