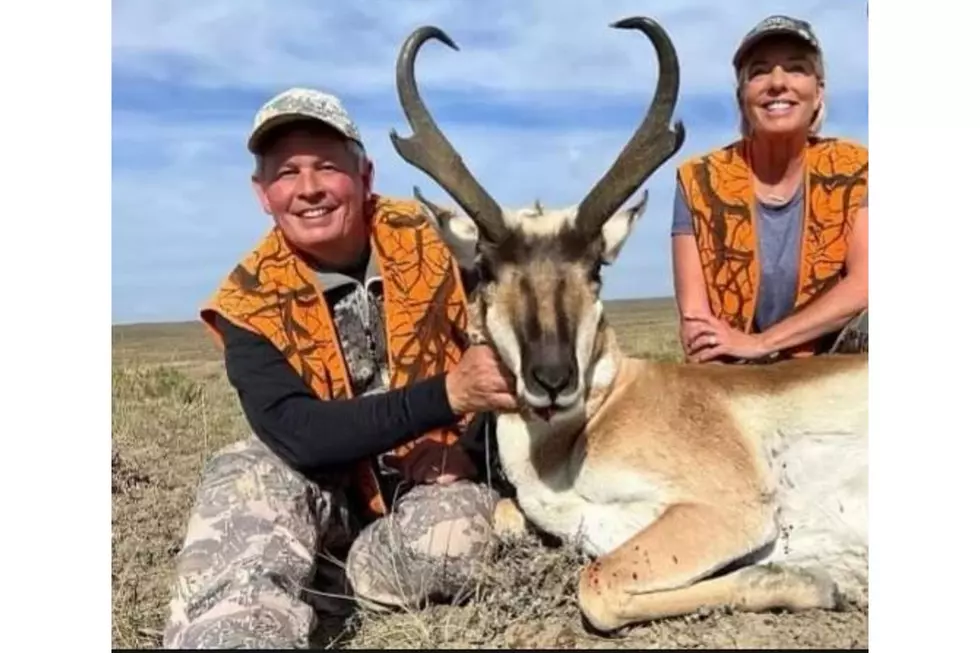 Montana Senator Suspended from Twitter For Hunting Photo
Credit Senator Steve Daines
Montana Senator Steve Daines (R-MT) has been suspended from Twitter. Why? Because of a photo of him and his wife hunting.
*Update: Elon Musk has spoken. Click here to see what he has to say. 
Not kidding. Apparently someone at Twitter thought this photo of Senator Daines, his lovely wife Cindy, and a beautiful antelope was "adult content." What a joke.
"This is insane. Twitter should immediately reverse this suspension." – NRSC Spokesman Philip Letsou.
Josh Kraushaar with Axios Media first shared the news earlier this AM:
The Twitter account of Sen. Steve Daines, the chairman of the National Republican Senatorial Committee, is frozen because (per Twitter) it violates the company's "Media Policy."

 
Montana Congressman Ryan Zinke (R-MT) credited Cindy Daines, the wife of Senator Daines with the great shot of the antelope. I gotta find out where they got the antelope- my money is on Ingomar, Montana- home to the famed Jersey Lily bar.
Kendall Cotton jumped in on Twitter and says maybe we all should make hunting pictures for our profile photos.
Donald Trump, Jr. also weighed in on Twitter:
Twitter has ridiculously suspended Sen. @SteveDaines because his profile picture is of him and his wife hunting...What a disgrace!
Chris Averill is also calling out some of the folks on the Montana Politics hashtag on Twitter who are celebrating the news of the senator's suspension:
Oh look, everyone who was so aghast over supposed widespread "book banning" is now celebrating the censorship of @SteveDaines! Hypocrisy abounds in the #mtpol Twitterverse.
Send us your reactions in a message on the app, or you can e-mail aaron (at) montanatalks.com
States with the most registered hunters
Stacker
analyzed data from the U.S. Fish and Wildlife Service to determine which states have the most registered hunters. Read on to see how your state ranks on Stacker's list.
More From Cat Country 102.9