Kimberly Perry Fears She May Be a 'Bridal Procrastinator'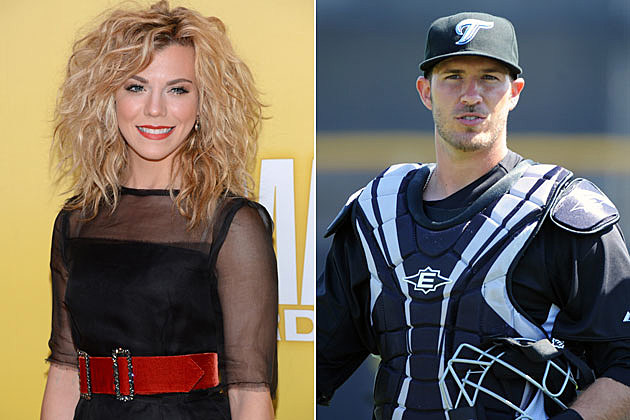 Kimberly Perry of the Band Perry is living most little girls' dream: she's got a Prince Charming in Texas Rangers catcher JP Arencibia, and now she's planning her dream wedding. The problem is, she's a major procrastinator.
Perry admits that, like many girls growing up, she always dreamed about the day she would say "I do," but now that her big day is actually approaching, she's not handling it quite like she expected.
"My daydreaming kind of ended at that point," she explains. "Then I figured if I ever got there then I would just dream up the rest of it in real time."
Who can blame the blonde starlet? She's busy with other things — like her band's next big tour. Along with brothers Reid and Neil, Perry has been busy planning what's next for the trio as far as a tour goes, and the wedding plans have taken a backseat to her career.
"So we've gotten that up and off the ground now and wedding plans are forthcoming," she shares. "But I'll say I'm feeling like I'm going to be a bridal procrastinator."
With her own busy schedule and her future husband's booked summer playing baseball, it'll be hard to even find the perfect date. Although she's mentioned a summer wedding, the couple may have to settle for a time that fits their busy lifestyles.
"As we do everything else here in the life of the Band Perry, Reid has a mantra: 'We make life happen on the go,'" Perry dishes. "I'm sure that it will be a quick, short window, but you know that's just the way we are in the Band Perry and with baseball as well, but it will be sweet nonetheless."
Source:
Kimberly Perry Fears She May Be a 'Bridal Procrastinator'