10 Real Life Horror Movie Locations
Now that Halloween is quickly approaching, why not grab a few friends and visit these 10 real-life locations that famous horror movies used in order to scare and thrill their audience? It's a good way to get some spine-tingling chills as you walk past these infamous sites without having to spend the money to visit a haunted house or go on a ghost tour.
1. The Stanley Hotel, Colorado, 'The Shining'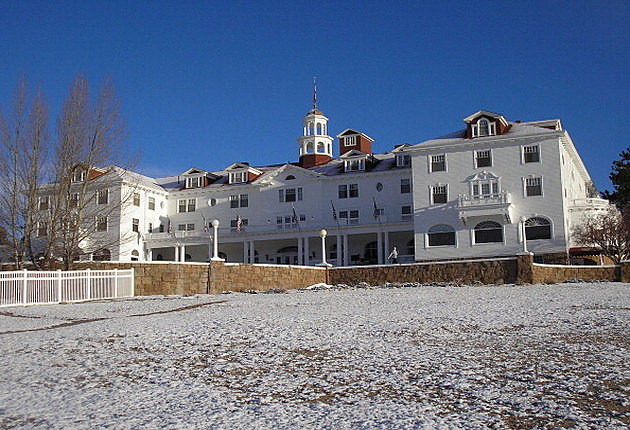 The site where much of 'The Shining' was filmed, this hotel is also known for its ghostly inhabitants. If you dare, you can even take a tour and see if any paranormal visitors stop by to say hello! The hotel also famously embraces its cinematic debut: they have a "Shining Ball" in honor of Halloween and the movie plays on a continuous loop in the guest rooms. If you're a huge Jack Nicholson or Stephen King fan, this is the place to go!
2. The 'Amityville Horror' House, Long Island, New York
Although the movie was partially filmed in New Jersey, you can still see the original house that the movie's based on at 112 Ocean Avenue. The site of six gruesome murders in the 1970s, previous owners claimed it was haunted and that became the basis for the hit movie. It was put on the market once again in 2o11 for $1.35 million but if you go visit, please be respectful and don't trespass! Owners of the house have complained that they're worried about pranksters destroying their house on Halloween, so just look and don't touch.
3) The Dakota, New York City, 'Rosemary's Baby'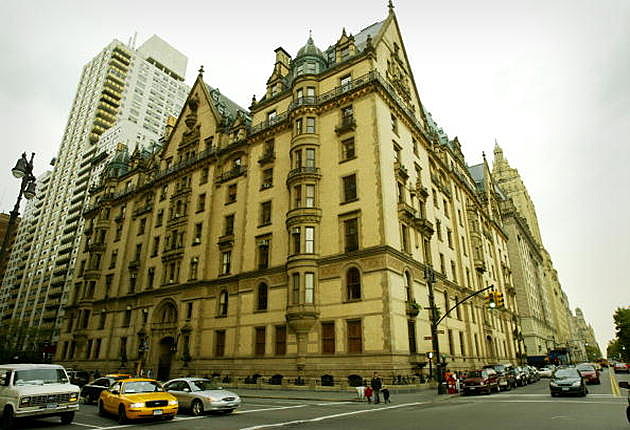 This apartment building, better known as being the site where John Lennon was killed, was used as the stand-in for the Bramford in 'Rosemary's Baby.' Located at One West 72nd Street in Manhattan's Upper West Side, the Dakota is a good place to take a leisurely walk around in the cool fall night air if you want to pay tribute to your favorite Beatle this Halloween or merely reminisce about a good horror movie.
4. The 'Exorcist' Stairs, Washington, DC
Every horror movie buff worth their salt knows about the famous death scene on the stairs in 'The Exorcist,' but did you know you can also visit them? Located at 36th Street NW and M Street NW in the Georgetown neighborhood of Washington, DC, this is a nice way to pay homage to one of the most terrifying horror movies ever. Just be careful: many runners from Georgetown often use the stairs in their training practice, so make sure that you don't get in their way when you visit.
5. Camp No-Be-Bo-Sco, New Jersey, 'Friday the 13th'
This Blairstown camp was the filming site of the fictional Camp Crystal Lake in 'Friday the 13th.' With any luck, none of the campers will have seen the nightmare-inducing movies, otherwise the camp's rate of attendance may drop. Another location that embraces its cinematic history, at one point No-Be-Bo-Sco held a tour for 'Friday the 13th' fans. Who knows? Maybe they even hired an actor to dress as Jason and give them a fright to remember!
6. John Marshall High School, California, 'A Nightmare on Elm Street'
The original 'A Nightmare on Elm Street' used this Los Angeles high school, which is located at 3939 Tracy Street, for the setting of the movie's fictional high school. John Marshall is no stranger to the silver screen, either: they have an impressive resume that spans from James Dean's 'Rebel Without a Cause' to the original 'Buffy the Vampire Slayer.' (It also doubled as the carnival grounds at the end of 'Grease.') They also have a famous alumni: Leonardo DiCaprio once walked these halls. It sounds like the school is a magnet for successful films and actors!
7. Evans City Cemetery, Pennsylvania, 'Night of the Living Dead'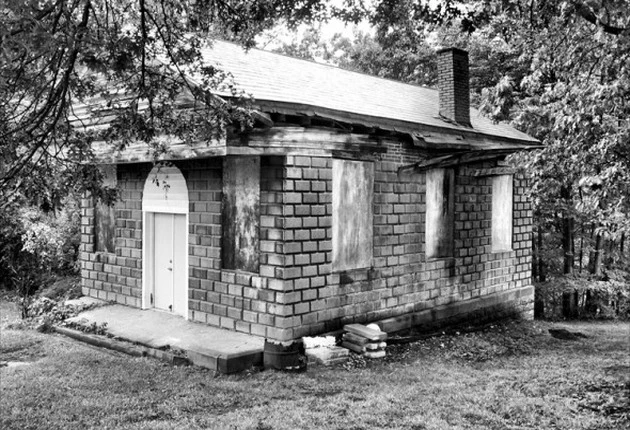 This cemetery, which is located on Franklin Road just 30 miles north of Pittsburg, Pennsylvania, is best known for the famous opening sequences of 'Night of the Living Dead.' The dividing line between classic horror movies and what we would consider modern horror, 'Night of the Living Dead' allowed zombies (called "ghouls" in this flick) to shuffle into the popular consciousness, where they still remain today. If you'd like to visit this iconic location, just be warned that some parts of the grounds were damaged back in 1985, but for the most part it still should be recognizable to devout horror movie buffs.
8. Palisades Charter School, California, 'Carrie'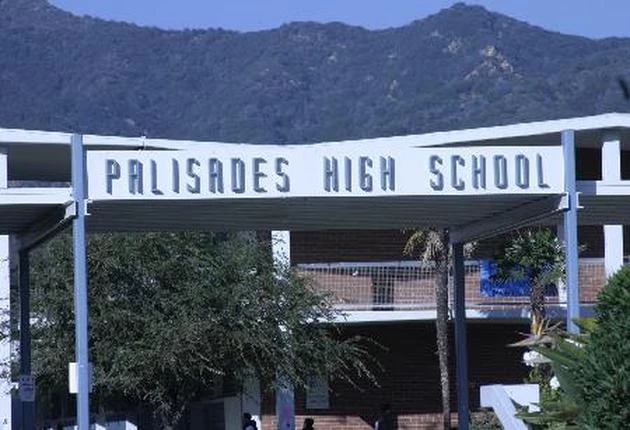 This ordinary-looking high school wasone of the three filming locations for the infamous 'Carrie' movie, which is based on the Stephen King novel of the same name. It also has its own creepy history that's far scarier than any horror movie: in the 1980s, a young student named Kari Lenander was murdered one night when she was out with friends and the Los Angeles City Council has recently voted to reinstate the reward so that Kari and her family may see justice done.
9. Seneca State Park, Maryland, 'The Blair Witch Project'
Despite the fact that 'The Blair Witch Project' was supposed to take place in the town of Burkittsville, MD, many of the scenes were shot in the woods of this beautiful state park. Aside from its spook-tacular (fictional) cinematic history, it's a great place to go hiking if you like to spend time in the great outdoors. Just one word of warning: if you plan on re-enacting scenes from 'The Blair Witch Project,' make sure you wear bright clothing as many hunters like to frequent the park as well.
10. Danvers State Hospital, Massachusetts, 'Session 9′
This creepy mental hospital has long since been abandoned and demolished, but still lives on in cinematic history thanks to 'Session 9.' Horror movie buffs can still visit a piece of the property though: the graveyard still stands at 450 Maple Street in the town of Danvers. Another bone-chilling tidbit about this property is that it was built on Hawthorne Hill, where the infamous Judge John Hawthorne of the Salem Witch Trials once lived.
Source:
10 Real Life Horror Movie Locations