Kenny Chesney, Blake Shelton Debut New Videos in This Week's Taste of Country Countdown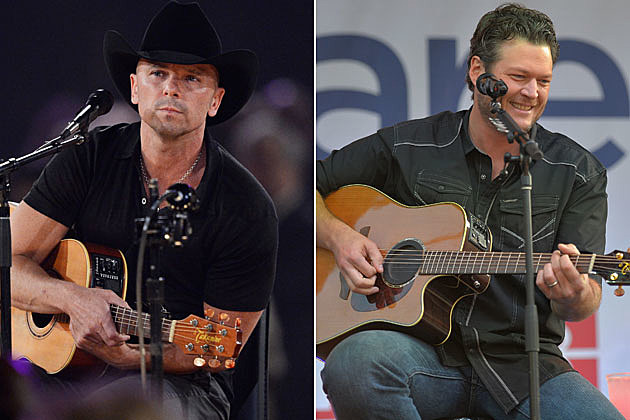 New music videos from Kenny Chesney and Blake Shelton have shaken up this week's Taste of Country Top 10 Video Countdown. Both 'Pirate Flag' and 'Sure Be Cool if You Did' cracked the list, but neither were able to steal the top spot in their debut week. That battle remains one exclusive to three singers who have been going at it for weeks.
Some last minute shuffling left the Band Perry's 'Better Dig Two' in a better spot than it was just one hour before the poll closed Friday (Feb. 15) at noon. Tim McGraw's 'One of Those Nights' slipped, as did videos by Hunter Hayes and the Zac Brown Band. Those two fell from the countdown completely, meaning fans will need to bring a better effort for 'Somebody's Heartbreak' and 'Goodbye in Her Eyes' to regain a foothold next week.
Taste of Country Video Top 10 – February 15, 2013:
No. 10 – Little Big Town, 'Tornado'
No. 9 – Gary Allan, 'Every Storm (Runs Out of Rain)'
No. 8 – Tim McGraw, 'One of Those Nights'
No. 7 – The Band Perry, 'Better Dig Two'
No. 6 – Kenny Chesney, 'Pirate Flag'
No. 5 – Blake Shelton, 'Sure Be Cool If You Did'
No. 4 – Toby Keith, 'Hope on the Rocks'
No. 3 – Taylor Swift, 'Begin Again'
No. 2 – Carrie Underwood, 'Two Black Cadillacs'
No. 1 – Casey James, 'Crying on a Suitcase'
Source:
Kenny Chesney, Blake Shelton Debut New Videos in This Week's Taste of Country Countdown