Late Voting Surge Bumps Three Superstars From Taste of Country Video Countdown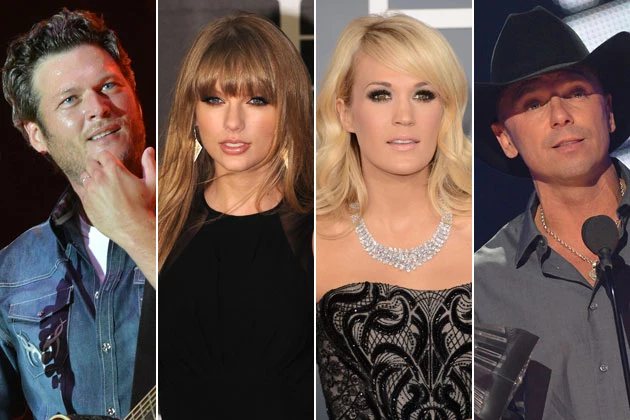 Last week, stars like Taylor Swift, Blake Shelton, Tim McGraw, Kenny Chesney and Carrie Underwood dominated the Taste of Country Top 10 Video Countdown. Their new videos seemed poised to rule once again, until a late surge in votes from fans of country newcomers left many of these stars scrambling for seats — and few on the outside looking in.
New videos by Lee Brice and Hunter Hayes find a spot on the ToC Video Countdown — Hayes has been ranked before, but never this high. Was there a change in the top spot? It's a narrow margin between first and third on the list, meaning a stronger effort from fans of a few top country names could create some turnover at No. 1 next week.
Taste of Country Video Top 10 – February 22, 2013:
No. 10 – Lee Brice, 'I Drive Your Truck'
No. 9 – The Band Perry, 'Better Dig Two'
No. 8 – Little Big Town, 'Tornado'
No. 7 – Zac Brown Band, 'Goodbye In Her Eyes'
No. 6 – Gary Allan, 'Every Storm (Runs Out of Rain)'
No. 5 – Hunter Hayes, 'Somebody's Heartbreak'
No. 4 – Blake Shelton, 'Sure Be Cool If You Did'
No. 3 – Toby Keith, 'Hope on the Rocks'
No. 2 – Carrie Underwood, 'Two Black Cadillacs'
No. 1 – Casey James, 'Crying on a Suitcase'
Source:
Late Voting Surge Bumps Three Superstars From Taste of Country Video Countdown