Carrie Underwood's 'Two Black Cadillacs' Battles for No. 1 Spot in ToC Video Top 10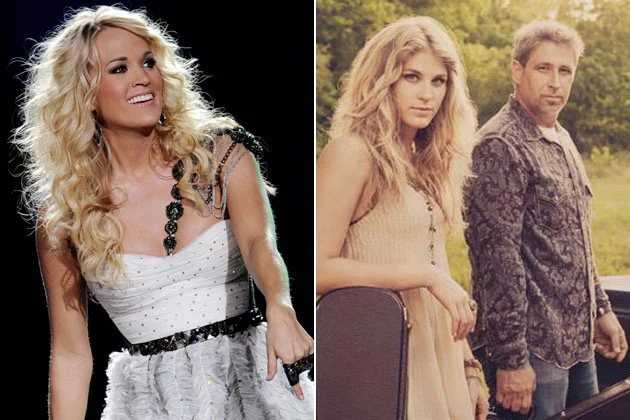 For just the second time since the Taste of Country Top 10 Video Countdown began, a new video sits at No. 1. Carrie Underwood's 'Two Black Cadillacs' and the Henningsens' 'American Beautiful' fought a very close battle for the top spot; it was the most contested video Top 10 of all time, with the narrowest margin of victory.
A handful of Henningsens fans cast their votes just before polls closed Friday afternoon, making the debut video from the family trio the No. 1 video of the week. Miranda Lambert's 'Mama's Broken Heart' is another video that debuted inside the ToC Top 10 Video Countdown this week. There are also clips from superstars like Blake Shelton and Toby Keith, but both of these men slipped this week.
Taste of Country Video Top 10 — March 8, 2013:
No. 10 – Kix Brooks, 'Moonshine Road'
No. 9 – Little Big Town, 'Tornado'
No. 8 – Gary Allan, 'Every Storm (Runs Out of Rain)'
No. 7 – Hunter Hayes, 'Somebody's Heartbreak'
No. 6 – Blake Shelton, 'Sure Be Cool If You Did'
No. 5 – Miranda Lambert, 'Mama's Broken Heart'
No. 4 – Toby Keith, 'Hope on the Rocks'
No. 3 – Casey James, 'Crying on a Suitcase'
No. 2 – Carrie Underwood, 'Two Black Cadillacs'
No. 1 – The Henningsens, 'American Beautiful'
Source:
Carrie Underwood's 'Two Black Cadillacs' Battles for No. 1 Spot in ToC Video Top 10