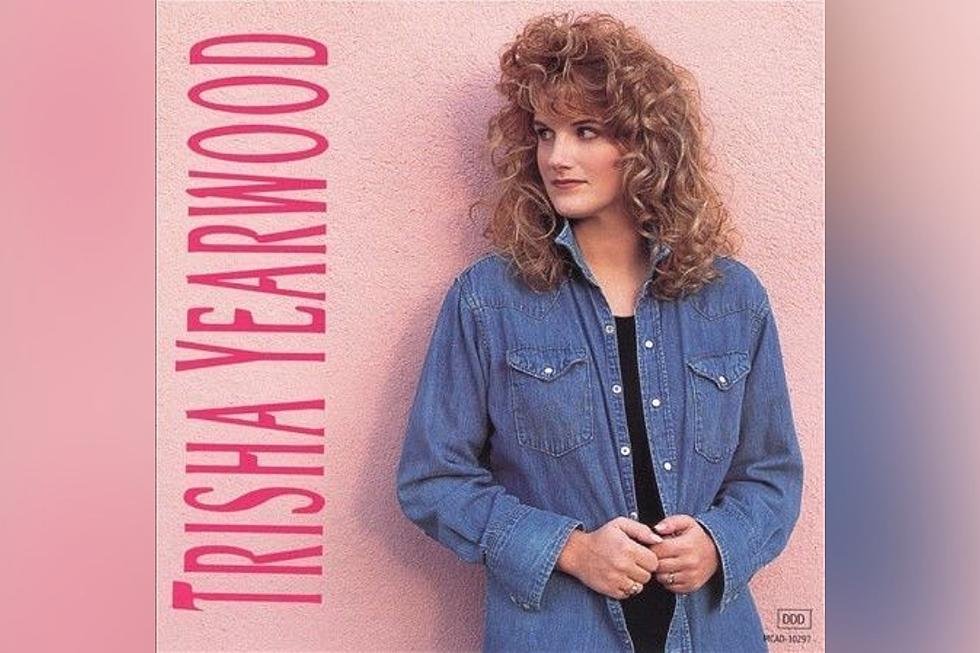 Classic Albums Revisited: How Trisha Yearwood Made History With Her Debut Record
MCA
It's challenging to take one's imagination back to a time before Trisha Yearwood was country music royalty. For anyone who spent the 1990s tuned into their local country radio station, Yearwood's voice was as present and comforting as that of a trusted friend, favorite aunt, or older sister. But before becoming a legend, she was just another newcomer with a single to promote and a record to sell, putting her hopes and name on a debut album.
That record was Trisha Yearwood — released on July 2, 1991 — and the life-changing single was none other than "She's in Love with the Boy."
Penned by Jon Ims, the track had all the right ingredients to become irresistible: an upbeat country tune, high school lovers undeterred by a finger-waving father, and a bridge that was dying to be sung along to by outspoken mothers and daughters everywhere. Packaged up in Yearwood's timeless, strong voice, it was plain to see why "She's in Love with the Boy" resonated.
Resonated, of course, is an understatement here. Released in March 1991, "She's in Love with the Boy" was the first debut single in country music to hit No. 1 in 27 years. It won her legions of fans, too. Her next three singles — "Like We Never Had a Broken Heart," "That's What I Like About You," and "The Woman Before Me" — all peaked in the Top 10 as well. The record itself sold one million copies upon its release, making it the first debut country album to go platinum in 20 years.
While the statistics were record-breaking, what truly made Yearwood's debut historic was how it ushered in a new era of country music and built a once-in-a-generation legacy for Yearwood in the process. 
Over the next decade, not a single year would pass without Yearwood having a Top 20 (if not Top 10) hit. Her innate ability to select the perfect song and construct a wholly original arrangement was present in Trisha Yearwood and was a gift that continued to thrive throughout her career. Now, over thirty years later, Yearwood's records are still essential listening for any country music fan.
Since its debut three decades ago, Trisha Yearwood has gone two times platinum. It's a record that gets discovered again and again by new generations of listeners. In 2021, Billboard revealed that "She's in Love with the Boy" is the most listened-to song by a female country artist of all time, taking into account over 30 years of airplay data. 
While Yearwood's accolades and awards have been many, from being inducted into the Grand Ole Opry to winning three Grammy Awards and being nominated for 27, the radical endurance of the songs best speaks to Yearwood's power. She is endlessly listenable.
Like her husband Garth Brooks, Yearwood has not simply added to country music's discography with her records: the genre has been shaped by her. Today's most talented country stars like Hailey Whitters, Carly Pearce, and Kelsea Ballerini have all drawn upon Yearwood's influence.
Yearwood may have made history in 1991 by the numbers, but her powerful voice and unforgettable songs truly changed country music forever. 
Trisha Yearwood, Trisha Yearwood Track List:
1. "She's in Love with the Boy" (written by Jon Ims)
2. "The Woman Before Me" (Jude Johnstone)
3. "That's What I Like About You" (John Hadley, Kevin Welch, Wally Wilson)
4. "Like We Never Had a Broken Heart" (Pat Alger, Garth Brooks)
5. "Fools Like Me" (Kostas, Hal Ketchum)
6. "Victim of the Game" (Garth Brooks, Mark D. Sanders)
7. "When Goodbye Was a Word" (Gene Nelson, Paul Nelson)
8. "The Whisper of Your Heart" (Chuck Cannon)
9. "You Done Me Wrong (And That Ain't Right)" (Pat McLaughlin)
10. "Lonesome Dove" (Carl Jackson, Larry Cordle)
10 Country Stars Whose Debut Singles Hit No. 1
More From Cat Country 102.9