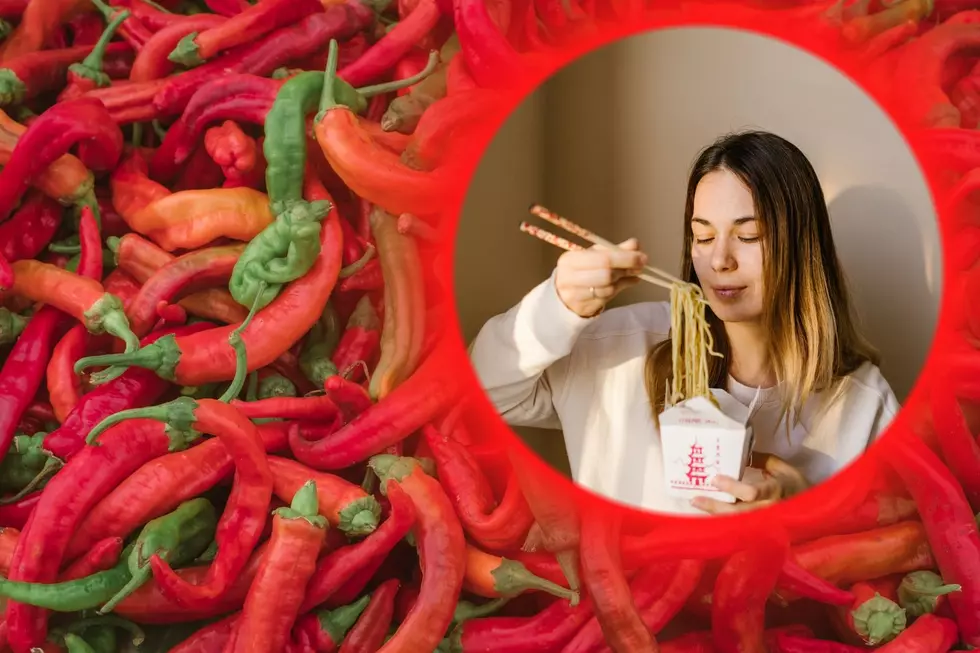 Craving Heat? These are the Spiciest Restaurants in Billings
Photo by Cyrus Crossan on Unsplash
Yes, I know we get winter in Big Sky Country. I've lived in Montana most of my life, so it's nothing new. It also doesn't mean I have to enjoy winter, or "move if you don't like it!"
Obviously, soups and other warm (temperature-wise) foods are comforting when the temperatures drop, but sometimes I crave the heat from the inside. My wife and kids don't like spicy foods, so when I feel the need for heat I usually get it from a restaurant. Here are some of your best bets for spicy food in Billings.
Go to an Asian restaurant.
Montana isn't known for spicy food. Many of my co-workers consider things like Franks Hot Sauce "too hot" (eye roll), but if you're looking for heat in Billings you can't go wrong at a Thai restaurant. My co-host Nikki V said she recently ordered a smoldering-hot dish at LemonGrass. This family-owned restaurant in front of Lowes has been in business for nearly a decade.
Another great option is Mia's Wok on 4th Ave N downtown. Located across the street from the First Interstate Bank Tower, Mia's drunken noodles are exceptionally delicious and the dish is quite spicy.
Imperial Thai also comes highly recommended by fans of spicy food in Billings. The restaurant is now located inside The Vegas Hotel, at the south end of 27th Street downtown. A note of caution... if you're not familiar with Thai food, when the menu says "hot" they mean HOT.
How about some hot wings?
The great thing about chicken wings is that you can typically order them on a sliding scale of heat. A nice option if you like them spicy, but your dining companions like them sweet and mild. Magic City's Best took a blind-taste test challenge on the best wings in Billings in 2021. Their judges concluded that these restaurants were the top 5 finishers:
Tiny's Tavern
Diamond X
Rib and Chop House
The Grandstand
Hooligans Sports Bar
I recently had some wings from the 406 Wings food truck and ordered the Ghost Pepper Honey glaze. The wings were very hot, although they seemed a little overcooked.
South of the border burn.
If you're looking for eye-watering heat from a Mexican restaurant in Billings, my experience has been this: the more Spanish that is spoken by the owner/chef, the more heat you can expect from their hot sauces. One of my favorites is La Tinga, located downtown next to Wetzels Dry Cleaners on N 30th St. On my last visit, I told them to make my entree hot and it didn't disappoint.  Other local favorites include Don Luis, Sarah's, and Guadalajara.
Indian food.
Billings has just one Indian restaurant, aptly named India Grill. They're located on 24th St West. Indian food is not necessarily spicy unless you request it. They wrote,
None of our dishes are spicy, we can build spicy according to your taste.
Butter chicken is one of my favorite Indian dishes. Yum! Do you have a favorite spicy food restaurant in Billings? Let me know. You can email mornings@billingsmix.com
50 Most Popular Chain Restaurants in America
YouGov investigated the most popular dining brands in the country, and Stacker compiled the list to give readers context on the findings. Read on to look through America's vast and divergent variety of restaurants—maybe you'll even find a favorite or two.
More From Cat Country 102.9