Danielle Bradbery Avoids Reading Comments About Her Online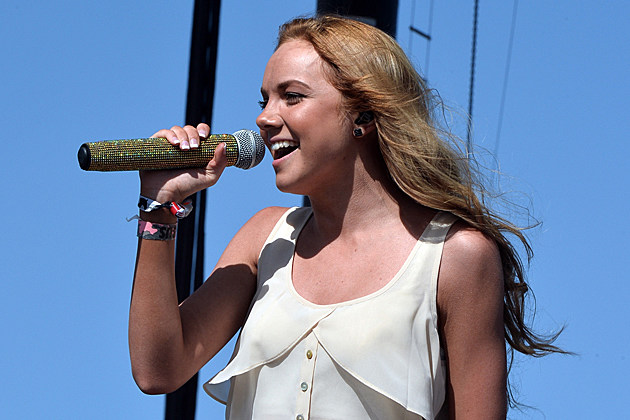 Danielle Bradbery loves interacting with her fans on social media, but sometimes, the comments can be tough. Bradbery admits that she tries to avoid negative posts that try to bring her down.
Like most girls her age — she's 18 — Bradbery is very active on social media, be it Twitter or Instagram, and she truly enjoys seeing what her fans have to say … mostly.
"I've had those moments where I'm like, OK I just need to stop reading this before it just gets to me even more," the rising star says. "I'm big on the Twitter, Instagram, Facebook thing. I like seeing what's going on, and this fanbase, they just love just telling me all this stuff, and when I post a picture on Instagram they like leaving their comments."
Lately, Bradbery has been extra active promoting her new request line, new single 'Young in America' and live shows, and she's had to be a little more careful about reading comments. She admits that when she starts to read one negative message, it sort of becomes a snowball effect.
"And same as everything else, they leave any comments, but there are some that are kinda like, man they get to you and they want that to happen," Bradbery says. "But there is sometimes where there's just a lot and sometimes I read them and I'm like, 'OK what else have they said about me?' and it just keeps going and I've learned to just leave it alone and just not read it because there are some mean stuff out there."
Danielle Bradbery Talks to Taste of Country
Subscribe to Cat Country 102.9 on
Source:
Danielle Bradbery Avoids Reading Comments About Her Online