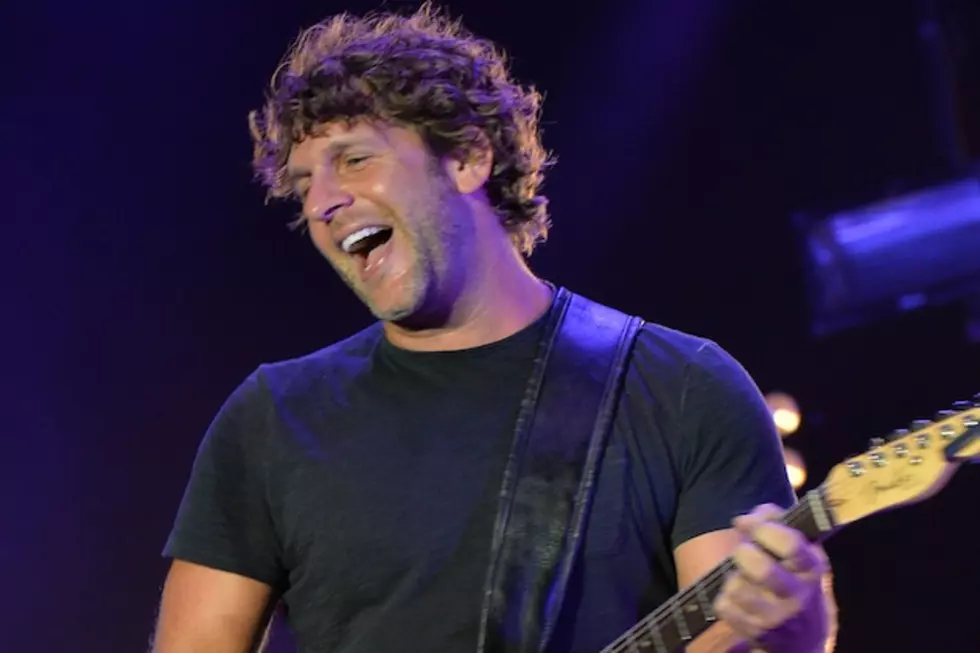 Billy Currington, 'We Are Tonight' – Lyrics Uncovered
Rick Diamond, Getty Images
Billy Currington's anthemic 'We Are Tonight' lyrics are all about summer nights, the freedom of Fridays and a beautiful girl. While it's clearly a hot weather, feel-good song, the inspiration behind it may surprise you.
Taste of Country caught up with 'We Are Tonight' songwriter Sam Hunt, who penned the song along with Marc Beeson and Josh Osborne. He dished the details of how the song came to be, and as it turns out, and it wasn't really summer love that inspired the track.
"Summer comin' through a rolled down window / Tearin' down an almost two lane back road / Freedom and fireflies in the air," the 'We Are Tonight' lyrics go.
Shockingly, it was actually a groove that planted the seed for the tune. "There was really no idea or story behind that one," says Hunt. "I remember just having this sort of groove and vibe that was sort of more ... you'd call it a stadium type song. Just an inspiring, audience-involved kind of feel. And so we started playing with that and the 'Whoa whoa' part I just started singing in my head."
"It's a Friday night, it's a small town girl / Everything is right and we rule the world / Two twelves in the truck back, beating / A bunch of rock stars on a riverbank singing / Whoa, whoa, everything, whoa, whoa / Everything we wanna be / We are, we are, we are tonight," Currington sings in the groovy chorus. The 'We Are Tonight' lyrics beckon for windows to be rolled down, the vivid words belted out in the summertime air.
Hunt, who admits he's always been a fan of Currington's voice, explains that 'We Are Tonight' came together in an organic, natural way, and the pop/rock-infused track began with the simple strumming of guitars.
"My buddy Josh was playing guitar and we both started playing guitar and melodies and then Marc Beeson also," the songwriter shares. "The three of us just started bouncing ideas around and Josh played the guitar."
Clearly, the guitars made a bit of magic, as 'We Are Tonight' evolved into the title track it is today. Although the song is strictly country, Currington is known for his love of R&B music -- he has admitted to dreaming of a hip-hop and R&B record someday. Perhaps that's why Hunt's song resonated with the 'Hey Girl' hitmaker, because he's also inspired by the genre.
With 'We Are Tonight,' Hunt proves once again that he's one of the most talented songwriters on the country scene, and Currington showed his thanks for the hit song through a grateful text.
Hunt recalls, "Billy did text me recently, just thanking me and of course I thanked him as well."