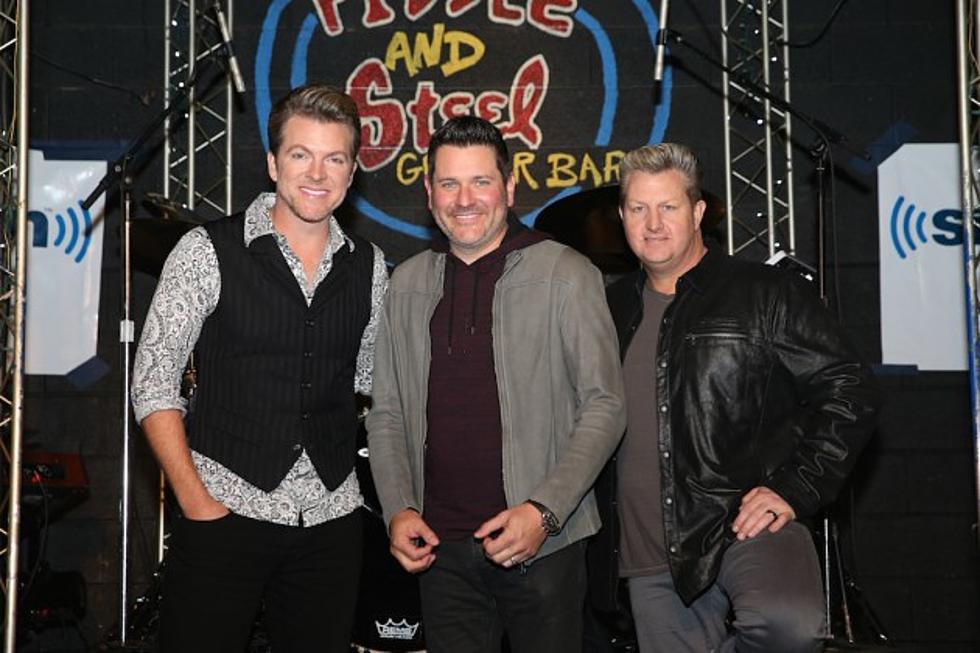 Rascal Flatts to Appear in Civil War Mini-Series
Terry Wyatt, Getty Images
Rascal Flatts have conquered the stage, and now they're about to take over your TV, too. The country supergroup will be featured as actors and composers in a forthcoming television mini-series about the Civil War.
Jay DeMarcus called into Broadway's Electric Barnyard on Jan. 6 (wearing his Darth Vader pajamas, no less!) to talk about stepping into the past for a new show focusing on a group of soldiers during the Civil War.
"[It's being developed by] a good friend of ours, who wrote the episode that we were in of 'CSI,'" DeMarcus says. "It's taken him like 15 years to write this Civil War mini-series called 'To Appomattox.' It's sorta like 'Band of Brothers' for the Civil War. It follows the same group of guys around from the beginning of the American Civil War to the end."
The Flatts aren't just popping in for a few walk-on cameos in the series, either. Each member will play a different character in the show, with DeMarcus appearing in four episodes, Gary Levox showing up in five, and Joe Don Rooney set to feature in six.
"I'm a Confederate soldier named Jesse Dunlap -- he's a combination of several different real-life Confederate soldiers. He's a really really interesting character," says DeMarcus, adding that he's also involved with the project on a musical level. "I'm actually going to compose and score the mini-series."
'To Appomattox' was written by Michael Frost Beckner, and is being directed by Mikael Salomon, who also helmed two episodes of the popular World War II HBO series, 'Band of Brothers.' The eight-episode series is still looking for a network for distribution, but with a powerful entertainment team behind it, here's hoping that the boys of Rascal Flatts add a few acting awards to their host of music trophies!
Rascal Flatts Perform Acoustic Version of 'Rewind'
More From Cat Country 102.9