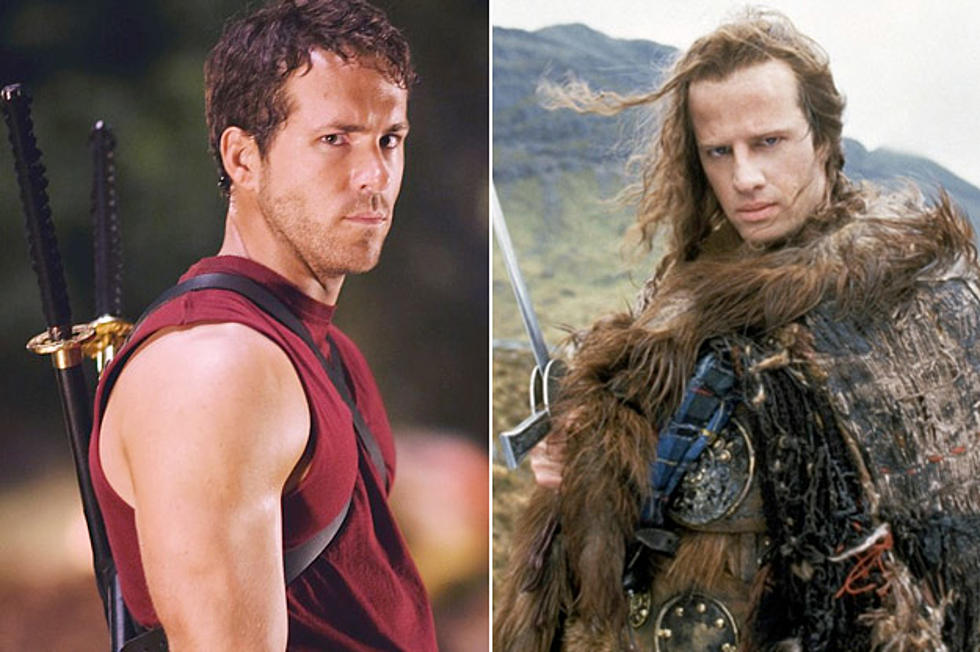 Ryan Reynolds Exits 'Highlander' Reboot
20th Century Fox
It's been months since we've heard anything about the plotted 'Highlander' reboot, which may explain why the latest news isn't that positive. Ryan Reynolds was slotted to play the lead but has now left the project.
After nearly a year of little movement, this may not be much of a surprise. The film also hasn't much luck behind the camera. Justin Lin was on board until he left to make 'Fast and Furious 6.' He was replaced by Juan Carlos Fresnadillo, who also left the project. Currently, the film has no director attached.
The Wrap broke the news that the project is now back to square one. Summit, and producers Neal Moritz and Peter Davis do have a script, though it's gone through numerous revisions as there's already been four writers on the project, with the last draft handled by Noah Oppenheim. But, as is often the case in Hollywood, this doesn't mean the project is anywhere near dead.
For Reynolds, this may be good news in the sense that he's no longer attached to project that had problems gaining forward momentum, but currently he doesn't have a franchise to fall back on. He tried with 'The Green Lantern,' but perhaps he'll have more luck later this summer with 'R.I.P.D.'
More From Cat Country 102.9