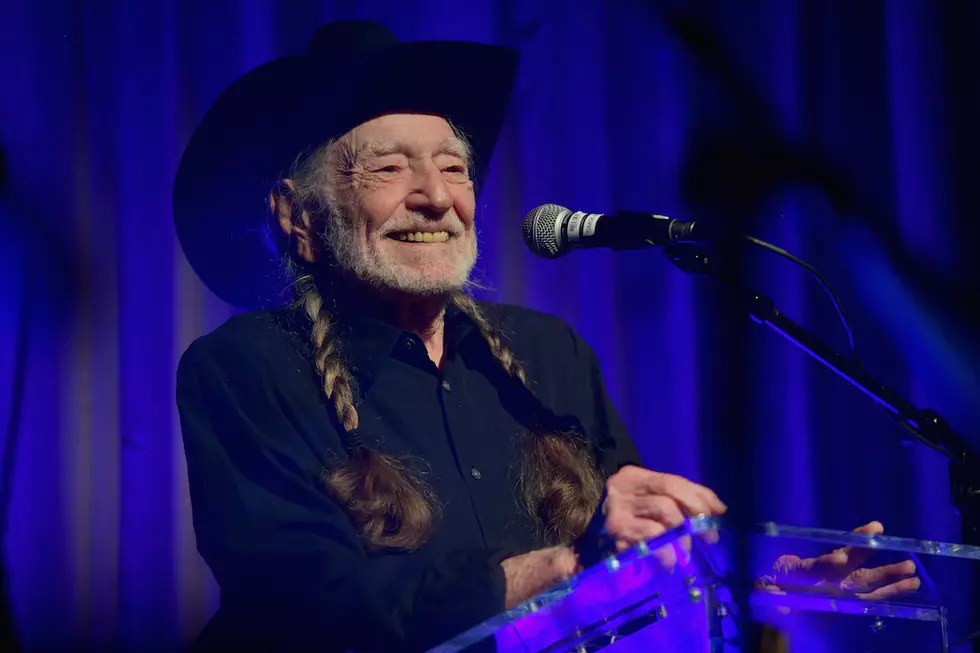 Willie Nelson Wins Best Traditional Pop Vocal Album at the 2019 Grammy Awards
Matt Winkelmeyer, Getty Images
What you might not have expected from this year's Grammy Awards was that Willie Nelson would take home the award for Best Traditional Pop Vocal Album. However, both the ceremony and the country icon are full of surprises: Nelson won that very Grammys trophy for his album My Way.
Nelson released My Way, his 68th studio album, on Sept. 14, 2018. The collection of songs was recorded as a tribute to Nelson's old friend, Frank Sinatra. Tracks include "Fly Me to the Moon," "A Foggy Day" and "Summer Wind."
Matt Rollings, who produced the album along with Buddy Cannon, accepted the award on behalf of Nelson and a long list of other people who all had a hand in making the album. Nelson was nominated alongside the likes of Gregory Porter, Seal, Barbra Streisand and Tony Bennett and Diana Krall in the category.
Most recently, Nelson was celebrated by the Recording Academy's Producers & Engineers' Wing in recognition of his contributions in the studio as well in his career more generally. The tribute came in advance of the 2019 Grammy Awards ceremony on Wednesday evening (Feb. 6).
In addition to his award in the category of Best Traditional Pop Vocal Album, Nelson also received a nod in the category of Best American Roots Performance. That trophy ultimately went to Brandi Carlile, in celebration of her song "The Joke," off of 2018's By the Way, I Forgive You.
The award for My Way is Nelson's ninth Grammys trophy.
Who's Sitting Where at the 2019 Grammy Awards?
More From Cat Country 102.9