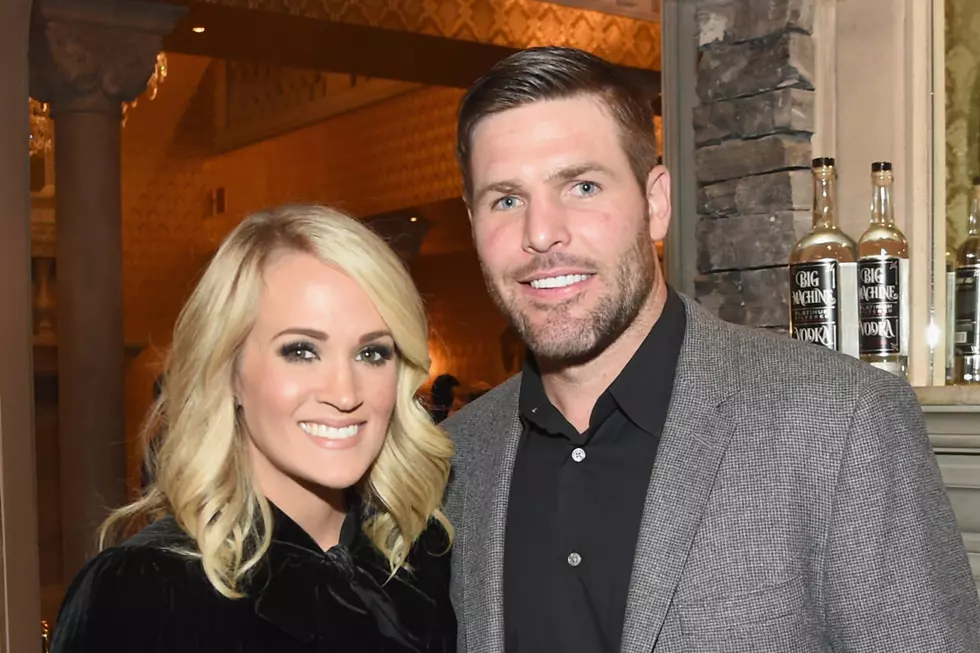 Carrie Underwood Outfished Outdoorsman Husband Mike Fisher During Weekend Getaway [Pictures]
Rick Diamond, Getty Images
The couple spent time away from their two sons Jacob and Isaiah over the weekend, getting to reconnect and spend one-on-one time in the great outdoors.
The former professional hockey player posted pictures from their outing, capturing Underwood and Fisher's catch after a day of fly fishing. Let's just say Underwood's fish was just a tad bit (okay, more like significantly) bigger than her hubby's.
"One thing we love to do together is fly fish but the thing I don't like about it is she catches bigger fish:)", Fisher jokes in the caption accompanying the photos.
Underwood wasn't going to let her catch of the day go by without adding a little playful banter to Fisher's post.
"I catch more, too," the "Drinking Alone" singer added in the comments with a playful emoji.
When mom and dad aren't off fishing, their sons Jacob and Isaiah enjoy casting a line as well. Fisher documented his latest outing with his boys as little Jacob watched his big brother reel in a fish, noting how important it is to take in those special moments.
Underwood and Fisher have been quarantining in Nashville with their kids since the coronavirus (COVID-19) pandemic started, and they have been sharing highlights from their family time with fans online.
Carrie Underwood's Bikini Pic Shows Hard Work Pays Off: 
Through the Years: 10 Years of Pictures of Mike Fisher + Carrie Underwood:
More From Cat Country 102.9