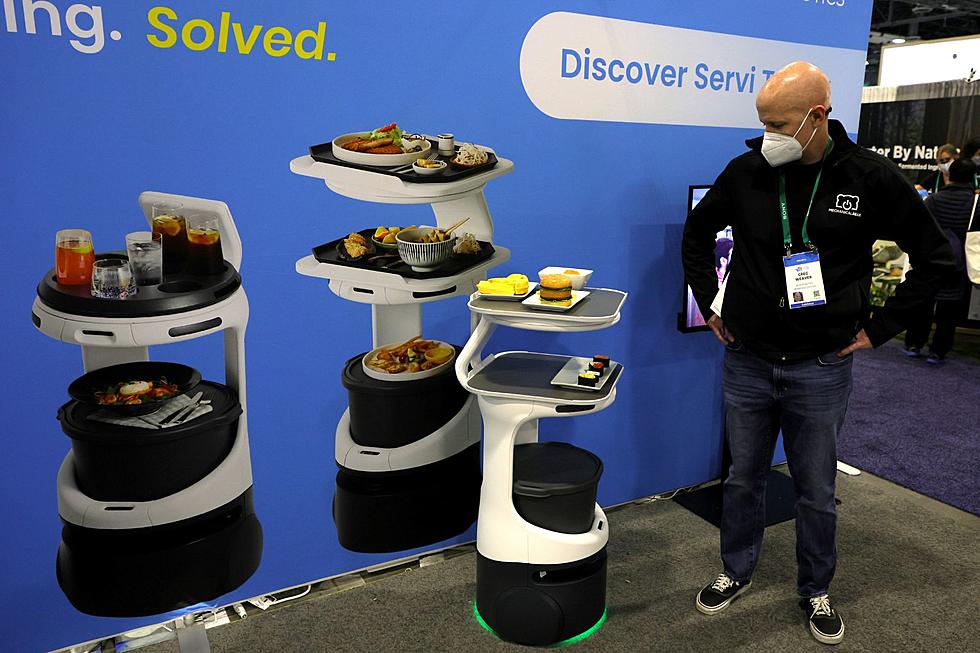 Could Robots Take Over Billings Service Industry Jobs?
Credit: Ethan Miller, Getty Images
Do you think that Billings restaurants are ready for robotic waiters?
I can see how these things are catching on. Anyone who runs a restaurant or an eatery knows how difficult it can be to find a great waiter. If they do find one, they usually make sure they don't go anywhere; plus they can make bank on tips. They know what it takes.
The problem is some don't.
Bear Robotics has introduced the Servi-robot and folks, they are moving them everywhere.
They expect to have 10,000 of them in restaurants in 44 different states by the end of the year. They have deployed 56,000 of them worldwide so far and the people that have them, love them, apparently.
It has eased the workload for the employees already in the workplace and they're making things more efficient. Maybe that is just what this awful work ethic public needs. Nothing seems to make people work a little harder or show up on time if they know that their job is on the line. These robots deliver food to the tables, it can take dinners to their tables. The bus boys can pile the dishes on the robot's tray and it takes them back to the kitchen.
A robot costs about $15,000 but employees cost some places $5,000 per month in bigger cities. They found that the robots are also generating customers too who want to experience them. Heck, a Chick-fil-A in Atlanta even added one to their roster that WSBTV reported last June.
There are 15 million people employed in the food industry in America and if employees don't get their act together they soon will be replaced. By the way, there are good ones who are irreplaceable we have all experienced them. We have also though experienced the ones who were the last pick available.
See ya tomorrow at 5 a.m.
11 Idaho Jobs Most Likely to Be Replaced by Robots in the Future
According to an analysis from NetVoucherCodes, these are 11 Idaho jobs at "high risk" for being replaced by AI. Ironically, the study used AI to assist in the analysis.
More From Cat Country 102.9