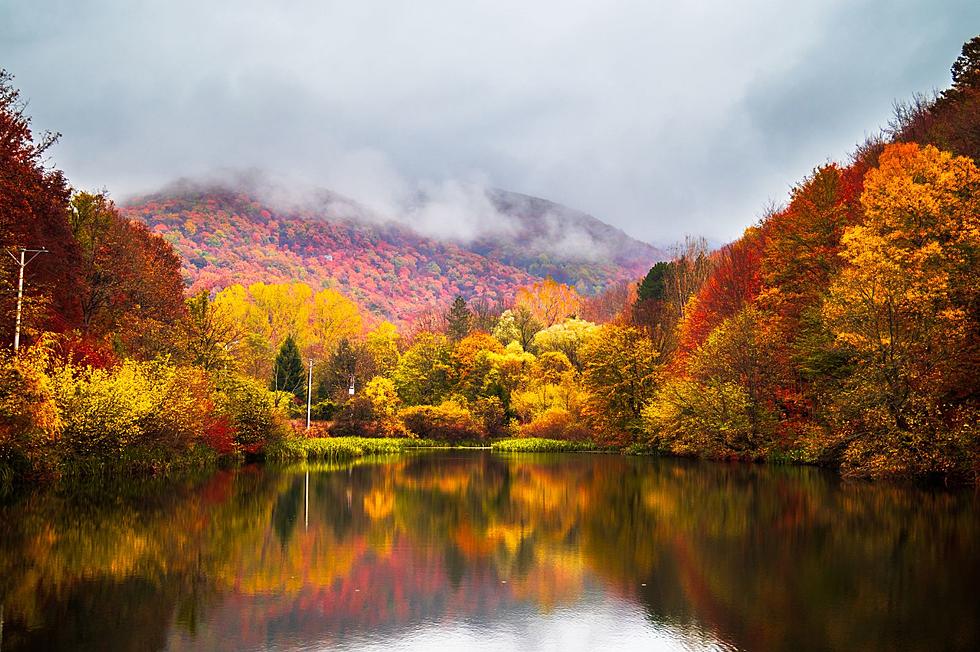 5 Perfect Reasons Montanans Absolutely Love Fall
Canva
Every week day, we ask Montanan's a question and like good participants, they respond with some of the best answers. Some sarcastic, but for the most part, the answers are super helpful.
I recently asked what the best part about the Fall Season was and the answers brought back so many great memories and feels, it was incredible.
Montanan's love an abundant of things about their state, but I found the top 5 answers and couldn't agree more!
Here are the Top 5 Things Montanan's Love About Fall
Leaves changing throughout the mountains. This is such an incredible site. Especially when driving to Livingston, heading through the pass, it's hard to focus as you are surrounded by some of the most beautiful views. Your eyes have a hard time not starring in awe of all of the red and orange leaves surrounding you. It's beautiful to put it mildly.
Football, football, and more football. Our MSU Bobcats kicked off their season with a huge win last week and will continue to play hard in the upcoming weeks as well. Football signifies fall in so many ways. Chilly days and nights, potlucks, hoodies, and good times had by friends and family.
Pumpkin everything. Now you either love pumpkin spice season or you hate it. I personally love it, but I can see how some people are over it. I mean do we need pumpkin spice toothpaste? No. But once pumpkin spice flavors hit the shelves, we know the leaves are going to start changing.
Bonfires and blankets. There is nothing better than sitting in a circle with a group of your favorite people, listening to the bonfire pop as one log burns down and you look to add another. Making memories, singing along to the music in the background, and telling that one friend we all have, that they don't need to be that close to the fire and "no we don't need more wood".
Fall harvest. The smell of finishing up your crops, the dew on the leaves in the early morning hours, and knowing that you have accomplished another successful farming season is not only an incredible smell, but also an incredible feeling. The smell of the combine pushing through field after field is a smell that brings me home.
Fall is just around the corner and I think I am ready for it, especially after all of these feel good reminders about why it is so perfect. Happy Fall!
Top 10 Cities That Love Pumpkin Spice The Most
Pumpkin Spice season is here and everyone is putting in their online order for all of the pumpkin-spiced things - from cookies, marshmallows, pancakes, and of course the lattes.
But what town is the most pumpkin-spiced obsessed? Thanks to Google, below are the top 10 towns that are obsessed with all things pumpkin-spiced.
Montana's Fall To-Do List
How should a Montana resident prepare for the inevitable bout of weird winter Montana weather? Read on for our fall to-do guide. Those leaves aren't going to jump out of the gutter all by themselves...
What Do Different Color Pumpkins Mean?
Orange may be the most popular color of pumpkins during the fall season, but you'll more than likely spot a variety of colored gourds on doorsteps in the fall. And yes, they all have a meaning behind them.
Good Housekeeping
breaks it down:
More From Cat Country 102.9