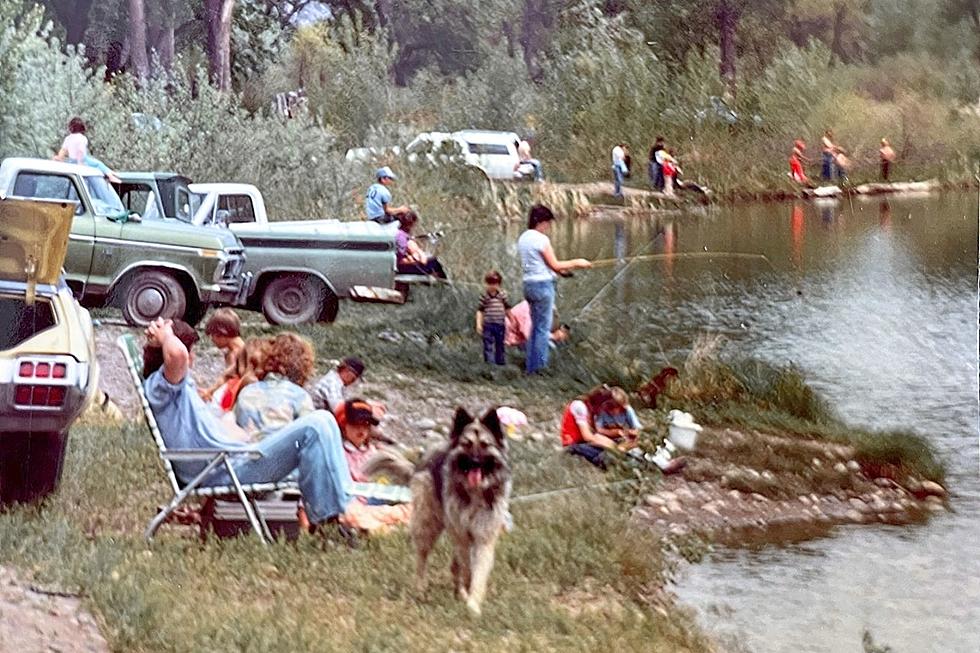 Library Wants to See Your Best Retro Photos of the Magic City
Credit: Ed Hofmann, used with permission
Old pictures are so much fun.
My mom is a meticulous photo organizer. She has hundreds (perhaps thousands?) of mostly family-type pictures organized in binders by date, starting with faded, old black and whites from my grandparent's day, up to now. Sometimes, these old photo albums come out during the holidays and we pass around the binders, looking through the pages of time. Pictures have a magical way of keeping memories fresh.
There is also something special about looking at an actual photo print, instead of scrolling through a phone. Real pictures just hit a little differently, wouldn't you agree? Plus, they seem more valuable. Back when the only option was to pay for film and processing, people didn't take a lot of wasted shots.
Do you have any cool Billings photos from 1960 - 1999?
By the way, a big thank you to Ed Hofmann who let me use his photo in this article. The top picture was taken in 1980 at what is now Riverfront Park/Josephine Crossing. It was little more than a gravel pit at that time. If you love old pictures of Billings, consider joining the Billings, Montana As She Was Facebook group.
Billings' Archive Project
The Billings Public Library is hosting a Community Archive Project and they're looking for photos of Billings that were taken between 1960 and 1999. I didn't move to Billings until the late 90s and I was unfortunately too busy partying to take hardly any pictures. Bummer. But I bet you or your parents or your grandparents have some awesome shots worth sharing.
Submit your best pics now through May 1, 2023.
According to the library, this project serves two purposes:
to collect a large number of the public's personal collection of digitized photographs and display them for all to come and see at our May 12, 2023, Friday Night Fun event, and
to upload historically relevant, well-described, high-quality submissions to the Montana History Portal (MHP) where they will viewable within the Billings Public Library's Historic Photo Collection. If you took the photo, you will be attributed!
You are limited to submitting no more than 10 photos, so dig through those old photos wisely. The photos must be digitized and the library can help you do that, if necessary. Find more details on the rules and submission guidelines HERE.
Instagram Worthy Photo Locations in Billings
I Bought an Old House in Missoula: It's My First Time Renovating
As with any renovation project, we ran into a few mishaps when we began renovating the 1952 ranch-style home we bought in Missoula, but some of the changes we made were easy and immediately rewarding.
More From Cat Country 102.9