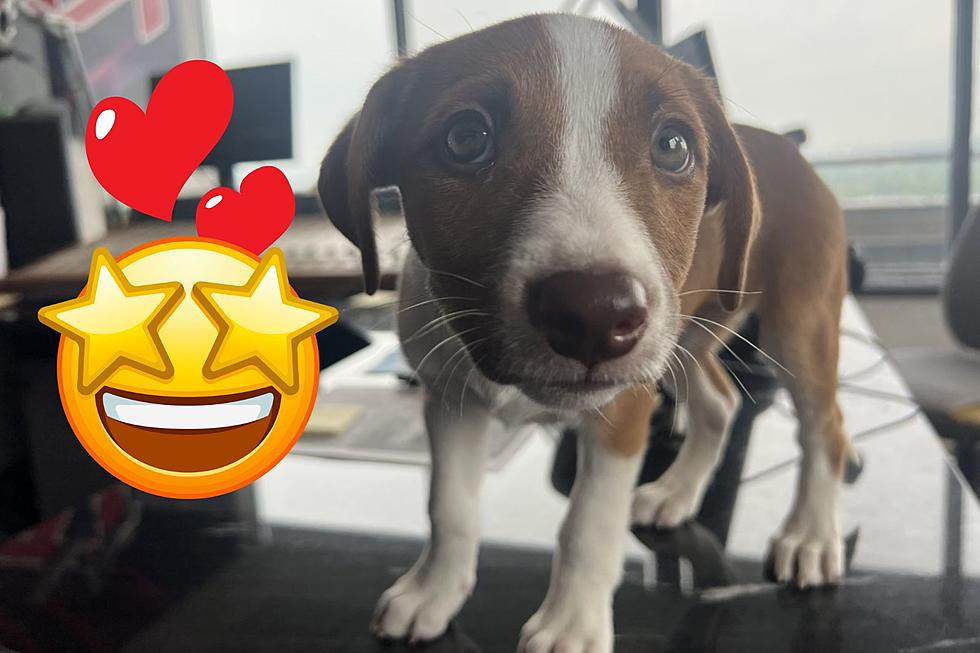 Puppy 'Petals' Will Steal Your Heart at Billings Animal Shelter
Michael Foth, TSM/Canva
People will disagree about everything, but I don't think I've ever met anyone in my entire life that doesn't think that puppies are incredibly cute. They seem to have some sort of magic power. Grown men will talk to them in baby voices. Women and children are powerless to their charms. Today, we met one of the cutest Wet Nose Wednesday puppies we've seen all year. She's undeniably adorable and so sweet.
Petals is her name and stealing your heart is her game.
Petals was a stray recently picked up by Animal Control and brought to Yellowstone Valley Animal Shelter. Per their policy, she was held for three days and nobody came forward to claim their lost puppy. After 72 hours any strays that show up at the shelter are then scheduled to be spayed/neutered and are administered any necessary shots.
Petals is about nine weeks old and believed to be a bully mix. She's ready to go to her loving forever home today. Puppies usually go quick at YVAS and Petals will surely be adopted within days. Browse all the pets currently up for adoption HERE. 
Dogs at the ballpark.
On the show today, Derek Wulf, Humane Outreach Coordinate at YVAS mentioned a couple of fun doggy events coming up this month. Every Wednesday home game is "Woof Wednesday" with the Billings Mustangs and you can bring your well-behaved dog with you to the game, YVAS will be on-site with their mobile unit on 8/23.
Dogs at the pool!
This one is always fun. If you're new to Billings here's how it works... On the final day of operation for the season, the pool at Rose Park is open for dogs! Bring them to the park on August 20th for a fun day at the pool. It's $3 per person; dogs are free. Humans are not allowed to swim in the pool with their dogs. Yellowstone Valley Animal Shelter will be there too, so stop by and say hi.
Inside Gwyneth Paltrow's Luxurious Guesthouse Airbnb
See inside Gwyneth Paltrow's guesthouse.