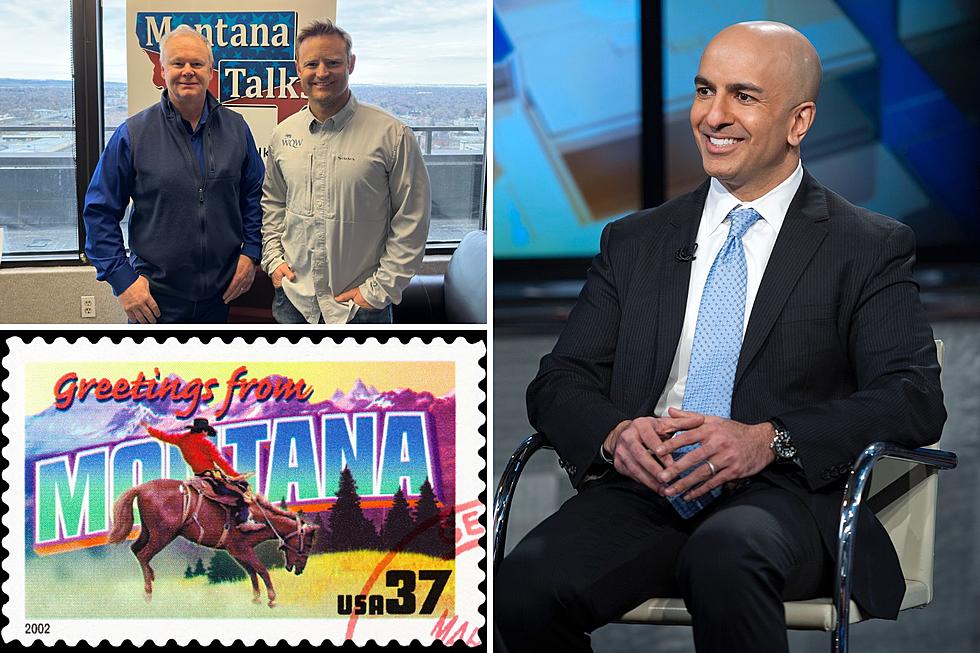 Stockman Bank CEO Talks Kashkari Visit to MSU and More
Credit Josh Rath/ Canva/ Getty Images
Bill Coffee is not only the CEO of Montana's own Stockman Bank, he's also a board member for the Helena Branch of the Minneapolis Fed. Through both roles, he gets to see what's happening in our economy from the ground up, and get the bigger picture perspective of what the Fed presidents are thinking.
Last week, Neel Kashkari, the President of the Federal Reserve Bank of Minneapolis visited Montana State University in Bozeman. Kashkari is always great to talk to because he isn't afraid to tell you what he's thinking. Same thing with Stockman Bank CEO Bill Coffee, whose family-owned bank is now celebrating 70 years with 35 locations all across and only located in Montana.
What did Kashkari have to say at MSU that stood out to Bill Coffee?
Bill Coffee: I think there's a real concern that we're going to have a digital currency nationally. He just destroyed that in several different ways. He said, If you're China, you want a digital currency, you can control the currency, you can control the people, you can follow where people are spending their money, those kinds of things. But he said, when he's asked experts- why in America, why you would want it. He said, you can't get a good reason. He said that local banks and Zell and Venmo and all these different things can do anything that a digital currency could do without tracking your behavior and all of those kinds of things.
Will the United States lose the dollar as the reserve currency for the world?
Bill Coffee: He made a big statement that made a lot of us get goosebumps when he said- don't bet against America. We're divided now, but when our back's against the wall- there's no place like America that can mobilize and come together. And that if you put your money in China or Brazil, or wherever you think the next reserve currency might be, you're probably going to be sad down the road, because America has been doing the right thing and doing it for a long time. And- don't bet against us.
Full audio of our chat with Bill Coffee as we talked digital currency, ESG standards being adopted by the big out-of-state banks, the Silicon Valley Bank failure, and how the Montana economy is doing compared to the national economy:
KEEP LOOKING: See what 50 company logos looked like then and now
More From Cat Country 102.9