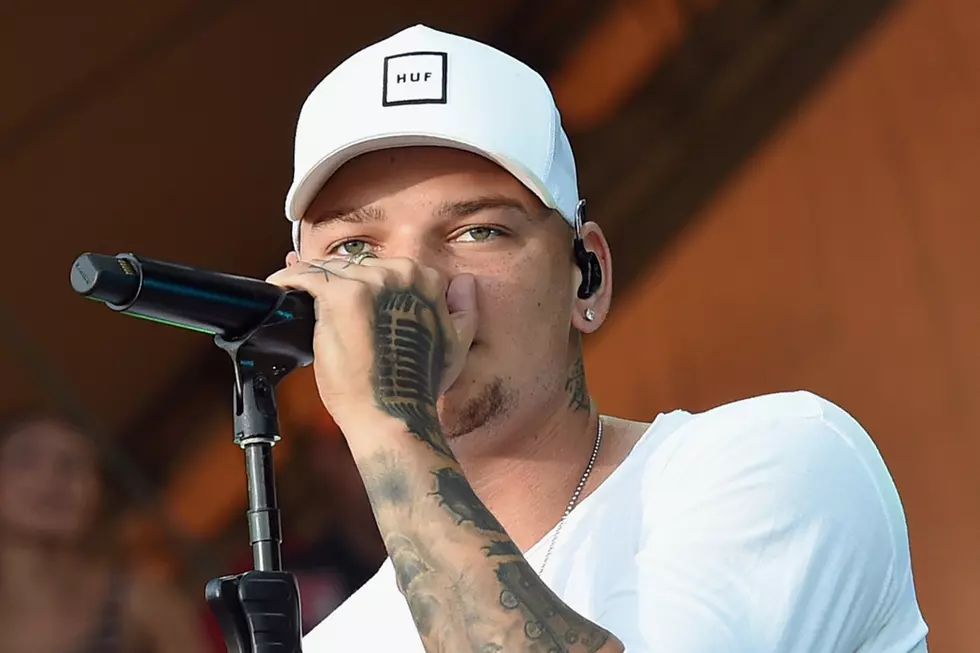 Kane Brown Reveals 'Experiment' Album Cover, Track Listing
Rick Diamond, Getty Images
When Kane Brown said his new album was "almost like an experiment," he wasn't kidding. The "Lose It" singer has just revealed his second studio album's title, cover art and track list.
Experiment will drop on Nov. 9, featuring his current single, a new song called "Homesick" that will be available on Friday (Sept. 7) and "Weekend." The complete track list (seen below) was revealed in the USA Today on Thursday (Sept. 6).
"This album is really all over the place," Brown told Taste of Country in August. "It's almost like an experiment of sorts. I'm trying to just listen to what country fans are leaning toward."
Once again Brown is working with producer Dann Huff, and once again, he'll mix traditional and progressive styles.
"There is one song that I am so frickin' excited about — it's this cross between a Boyz II Men ballad and a banjo," he says. "I think it's going to be huge."
Brown's career has been an experiment in many ways. He became famous for his cover songs on Facebook long before he released any originals. The Georgia-raised 24-year-old became noticed in music industry singles when songs like "Used to Love You Sober" began appearing on sales charts. He notched a platinum hit before signing with Sony Music Nashville, and in spite of early struggles at radio he remained a force at iTunes and other digital retailers, as well as streaming services. "What Ifs," a duet with Lauren Alaina, and "Heaven" were the third and fourth singles from his self-titled debut album. Both hit No. 1 on the airplay charts and were certified multi-platinum.
Brown is currently on tour with Chris Young.
Kane Brown's Experiment Track Listing: 
1. "Baby Come Back to Me" (Brown, Chase McGill, Matthew McGinn, Will Weatherly)
2. "Good as You" (Brown, Brock Berryhill, Shy Carter, Taylor Phillips, Weatherly)
3. "Lose It" (Brown, McGill, Weatherly)
4. "It Ain't You It's Me" (Brown, Berryhill, Josh Hoge, Phillips)
5. "Short Skirt Weather" (Brown, McGill, Weatherly)
6. "Homesick" (Brown, Berryhill, McGinn, Phillips)
7. "Weekend" (Brown, McGill, Weatherly)
8. "Work" (Brown, Ellis, Josh Hoge)
9. "One Night Only" (Brown, Corey Crowder, Hoge, McGinn)
10. "My Where I Come From" (Brown, McGill, McGinn, Weatherly)
11. "American Bad Dream" (Brown, Sam Ellis, Hoge, McGill)
12. "Live Forever" (Ellis, Jon Green, Laura Veltz)
Kane Brown Was Robbed by CMA Voters!
Is Kane Brown Country Music's Sexiest Male Artist?
More From Cat Country 102.9