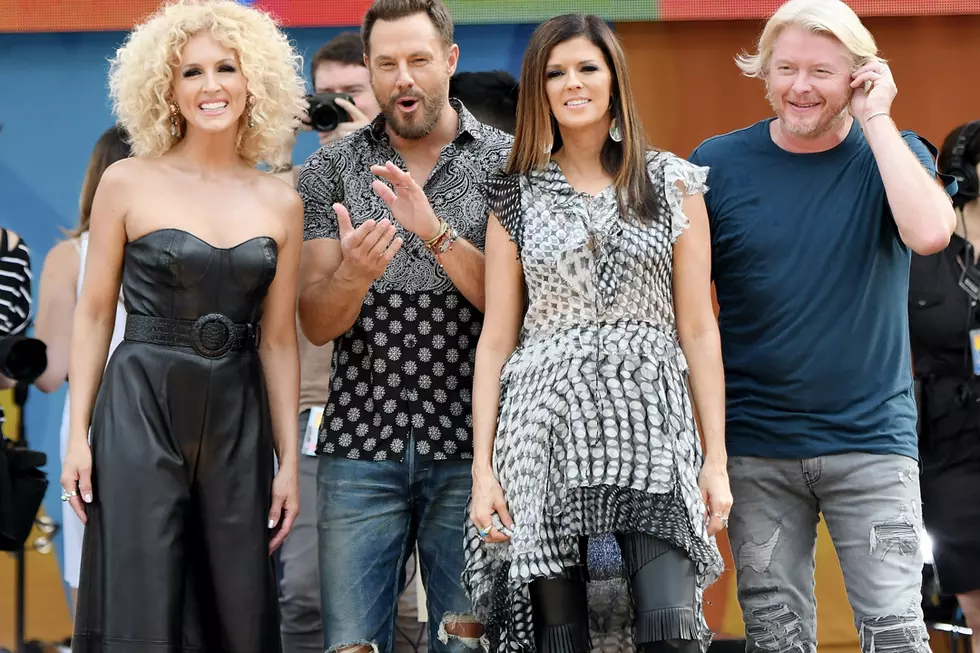 Little Big Town Are Getting a Music City Walk of Fame Star
Mike Coppola, Getty Images
The list of honors awarded to Little Big Town only continues to grow with the announcement that they're set to receive a star on the Music City Walk of Fame.
The group will receive the accolade alongside Tom Ryman, who founded the Ryman venue in 1892 (originally as the Union Gospel Tabernacle), and Lula C. Naff, who acted as theatre manager for the historic auditorium for 40 years and was responsible for making it the former home of the Grand Ole Opry.
The Music City Walk of Fame induction ceremony takes place on Sept. 14 at 1PM and is free and open to the public.
Check Out Our Exclusive Pictures of LBT at GMA
LBT are currently performing a multi-date residency, Little Big Town at the Mother Church, at the Ryman throughout 2017 and are the first act to do so at the legendary venue, inviting the likes of Luke Bryan, Miranda Lambert and Maren Morris as surprise guests during the special shows. The Ryman-related inductions take place in honor of the institution's 125th anniversary.
"Tom Ryman had a vision. Lula Naff had a plan. And their tenacity and skill created one of Nashville's most beautiful and iconic buildings – and one of the greatest music venues the world has ever seen," Mayor Megan Barry says in a press release. "Now Little Big Town is adding a new chapter to the story of the Mother Church of Country Music with its unprecedented Ryman residency. The induction of each of these legends into the Music City Walk of Fame couldn't be more appropriate as the Ryman celebrates 125 years of gorgeous music and amazing history."
The "Girl Crush" singers continue their residency with performances on Sept. 15 and 16 and Nov. 27.
The 5 All-Time Best Little Big Town Moments
We Promise You've Never Seen a Cover Quite Like This!
More From Cat Country 102.9