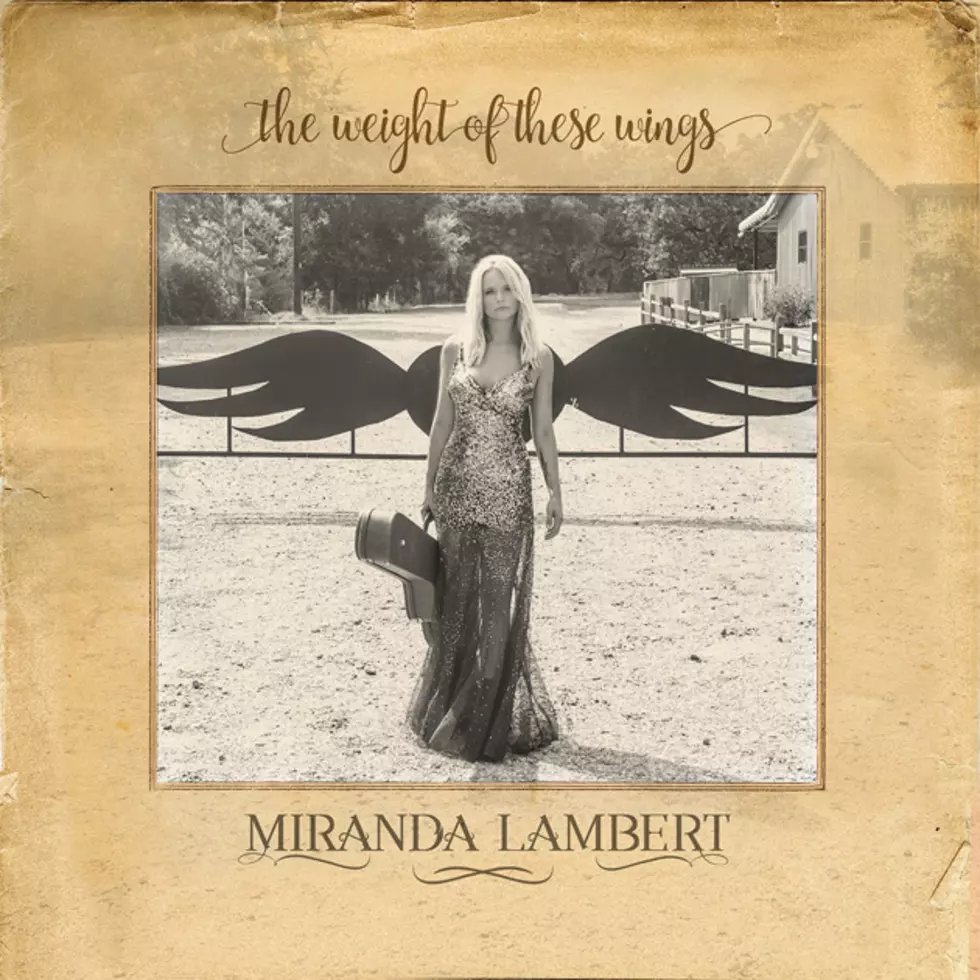 ToC Critic's Pick: Miranda Lambert, 'Tin Man' [Listen]
Sony Music Nashville
Miranda Lambert's "Tin Man" is her new album's "The House That Built Me." The aching ballad resonates with anyone who has loved, lost and felt crippled by the prospect of loving again.
Hopelessness seems a better option than opening up again in those dark, dark moments — something Lambert not only knows, but conveys during the third single from her latest album. The sparse ballad is undeniably honest. While she has not said how or when she wrote "Tin Man," it's not difficult to imagine the circumstances.
Perhaps her own personal story will get in the way of this track becoming a multi-award winner — some simply can't get past it. But as fans begin to embrace "Tin Man" as their own, it will find life outside the tabloids and live for years to come, much like "Over You" and so many others. One again Lambert shows great courage in choosing a song that's sure to wreck her on stage every night. The experience can't be enjoyable — perhaps that's what she meant when she titled her album The Weight of These Wings.
Did You Know?: Jack Ingram helped Miranda Lambert write "Tin Man." Ingram is a well-known Texas country singer who scored a No. 1 hit with "Wherever You Are" in 2005.
Listen to Miranda Lambert, "Tin Man" 
Miranda Lambert Talks About "Tin Man" Prior to the ACMs
Miranda Lambert's "Tin Man" Lyrics:
Hey there Mr. Tin Man / You don't know how lucky you are / You shouldn't spend your whole life wishing / For something bound to fall apart / Every time you're feeling empty / Better thank your lucky stars / If you ever felt one breaking / You'd never wanna heart
Hey there Mr. Tin Man / You don't know how lucky you are / I've been on the road that you're on / It didn't get me very far / You ain't missing nothing / Cause love is so damn hard / Take it from me darling / You don't want a heart.
Hey there Mr. Tin Man / I'm glad we talked this out / You can take mine if you want it / It's in pieces now / By the way there Mr. Tin Man / If you don't mind the scars / You give me your armor / You can have my heart.
More From Cat Country 102.9