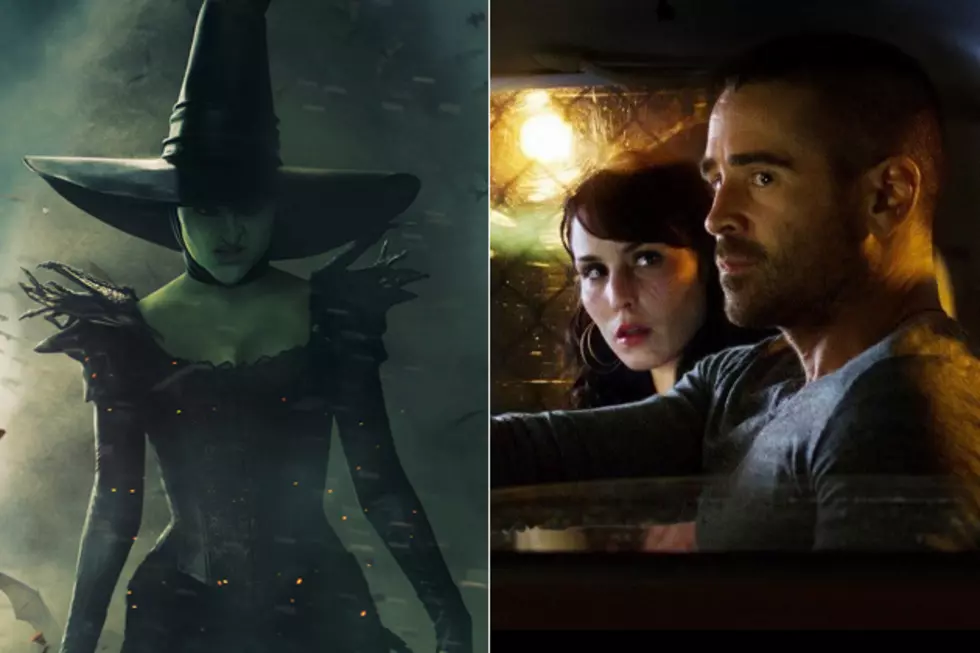 New Movies: 'Oz the Great and Powerful,' 'Dead Man Down'
Disney/FilmDistrict
The recent 'Amazing Spider-Man' and the upcoming 'Man of Steel' seem to get all the attention regarding studios' attempt to "reboot" franchises, but that's pretty much the same thing as what's going on with 'Oz the Great and Powerful.' If it succeeds at the box office, we may end up with a new version of 'The Wizard of Oz' at some point very soon, even though the producers have said that's not their goal.
Also opening this week is a dark tale of blackmail and revenge.
'Oz the Great and Powerful'
The humble circus magician Oscar is whisked away by a twister from black-and-white Kansas to the lushly colorful (and widescreen) land of Oz, where he meets a trio of witches who wonder if he is truly the prophesied great wizard who will help them defeat the Wicked Witch.
Starring James Franco, Mila Kunis, Michelle Williams, Rachel Weisz
---
'Dead Man Down'
An action-packed tale of crime, revenge and seduction, this American debut from the director of the original 'Girl With the Dragon Tattoo' stars Colin Farrell as a New York hitman on a mission of vengeance who crosses paths with a dangerous blackmailer.
Directed by Niels Arden Oplev
Starring Colin Farrell, Terence Howard, Noomi Rapace, Domonic Hooper
More From Cat Country 102.9