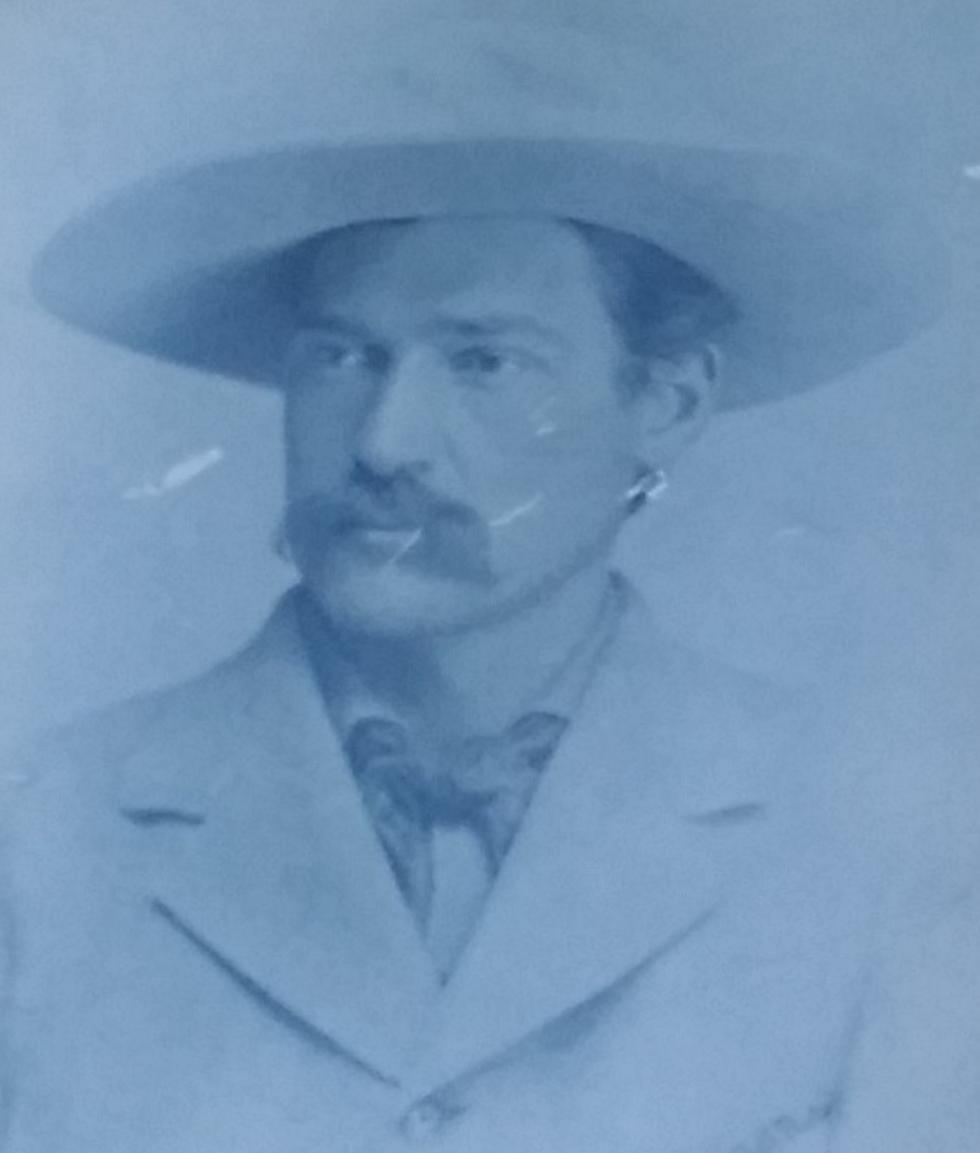 The Story Behind the Man Known as Yellowstone Kelly
Karen Gallagher: Townsquare Media
I mentioned Luther Sage "Yellowstone" Kelly about a week or so ago in my blog about the 15 things I didn't know about Billings.  I had always heard about Kelly, but really thought who is he and why is he so important to our Billings history.
After doing a bit of research, I can tell you that I am very intrigued by his story so I thought I would expand a little on this revered man.
Luther Sage "Yellowstone" Kelly was born July 27, 1849.
He was an American soldier, hunter, scout, adventurer and administrator. He served briefly in the American Civil War.
He commanded a U.S. Army company in the Philippine–American War and later served in the civilian administration of the Philippines.
Around late 1864 or early 1865, Kelly entered the Geneva Wesleyan Seminary, but his real interest was in joining the army and fighting in the Civil War.
Finally in the spring of 1865, Kelly got permission from his mother to join the Army.  He joined the 10th Infantry by lying about his age.
Kelly was sent to Virginia and after Robert E. Lee's surrender at Appomattox his regiment was sent to Richmond and then marched towards Washington, D.C.
Because Kelly's unit had not participated in the Grand Review, it was selected for a parade through Washington, which Kelly served as part of the guard detail.
In April 1868, Kelly's enlistment in the Army ended, and he was discharged at Fort Ransom.  After leaving the army, Kelly would embarked on "the most adventurous period of his life", or at least that is what The New York Times has said.
Kelly went on to establish himself as "one of the greatest hunters, trappers, and Indian scouts" of the American West.
He first traveled to Fort Garry, now Winnipeg in Canada, where he joined a group of miners, traveling with them to the Red River, where he spent the winter.
He left the miners to cross the Assiniboine River, falling in with a group headed toward the Mouse River. After meeting Sitting Bull with this group, Kelly and headed alone toward the Missouri River, eventually reaching Fort Buford in the winter.
Not long after his arrival at Fort Buford, Kelly volunteered to carry dispatches to Fort Stevenson.
He left the fort on February 5, 1869 and the route between the forts was considered so dangerous, due to the presence of Sioux warriors, that mail carriers were generally accompanied by a cavalry escort, but Kelly set out alone.
After arriving safely at Fort Stevenson then set out on his return journey, spending the night at the camp of Bloody Knife.
The next morning, Kelly was ambushed by two Sioux warriors. Kelly's horse was wounded in the attach and Kelly was shot in the knee with an arrow.
However, Kelly managed to shoot and kill his attackers.
After recovering for a few days, he then rode back to Fort Buford, becoming "something of a hero and a local celebrity" for defeating his two assailants.
After United States had purchased Alaska from Russia in 1867. Americans were not interested in it until gold was discovered there in 1896.
In 1898 the U.S. Army deployed three separate units to map a route from the Yukon, scout the Copper River Valley, and conduct reconnaissance.
They would begin near the Prince William Sound and work toward the interior.  Kelly was assigned to one of those unit as an interpreter and guide.
In 1898, as they arrived along the Alaskan coastline, they received news that the Spanish-American war had broken out.
Although the other soldiers were eager to return to their regiments to join the war.
Kelly departed Alaska on October 9 and continued with his mission until November 10.
In August 1899 Kelly received another commission as a captain, this time with the Army's 40th Volunteers.
The war "would drag on for three long years and cost the lives of over 4,000 U.S. servicemen.
The 40th Regiment departed from Fort Riley, Kansas, by train in November 1899 for California.
Yellowstone Kelly later served in the administration of the new civilian governor of the Philippines.
By 1903 after three years in the Philippines, Kelly was relieved of his duties in the Philippines and ordered to report back to Washington, D.C., for his next assignment, as Indian Agent for the San Carlos Indian Reservation in Arizona.
In 1915, after a few years gold mining in Nevada, Kelly settled permanently in Paradise, California, where, on 17 December 1928, he died.
On June 26, 1929 Yellowstone Kelly was laid to rest with full military honors.  He was buried on a high bluff along the Yellowstone River just north of Billings with the sword he captured from Legaspi at LaLud.
It is believed that Yellowstone Kelly had said, "I feel my body will rest better in Montana, the scene of my earlier activities, than it would in the vastness of Arlington, where I purposed having it laid."
The bluff, where he is buried is within the boundaries of Swords Park.
In addition to the Yellowstone Kelly Interpretive Site, Luther Sage Kelly was remembered with a Warner Brothers movie in his name, trading cards, several frontier and old west magazine articles and advertisements, and a number of books.