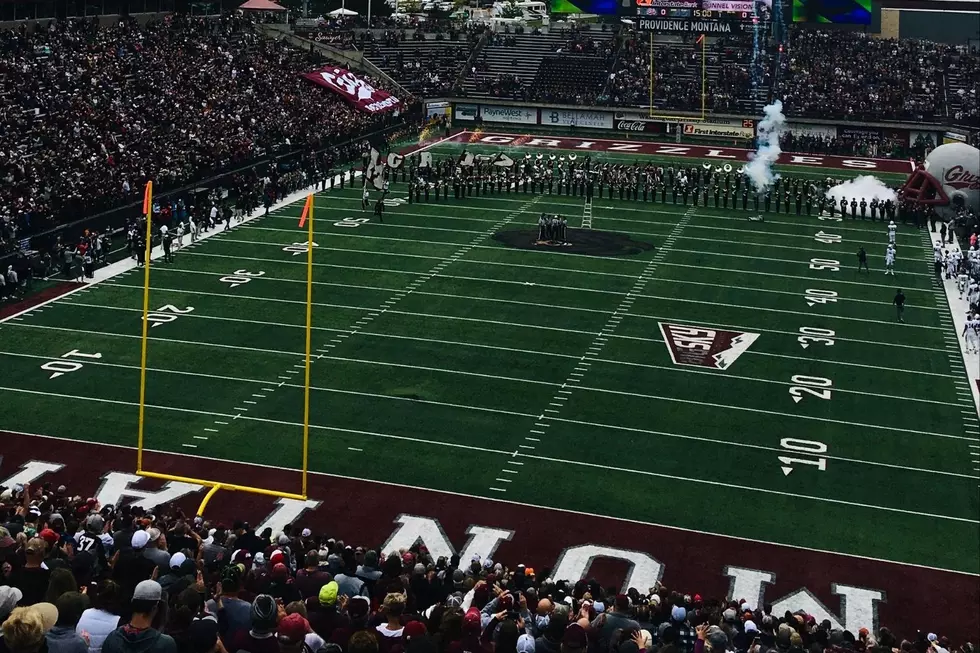 NFL Team Signs Montana Griz Star, 'A Dream Come True'
Photo Courtesy of Nick Chrestenson
University of Montana
Patrick O'Connell to Sign with the Seattle Seahawks
"My agent called and said that he was on the phone with John Schneider, the general manager with the Seahawks and they needed another linebacker," began O'Connell. "Once he said that it was basically a no brainer for me because like you said, that's my favorite team from childhood and I grew up loving and watching every single game for the Seahawks, and now the rest of the rest is still out there for me to decide."
O'Connell described what will happen next as he begins to live the dream of making the cut in the NFL.
O'Connell Thanked his Family and all the Fans that Have Supported Him
"Right now I'm scheduled to go down on May 11, and that's when I'll sign my contract when I get there," he said. "From there, you get into the mini camp and then that's when the real work starts. Obviously, I put a lot of work in to get to where I am, and I'm very proud of that, but now I know that the work is just going to keep getting ramped up and I'm super excited to for that and I can't wait for all these opportunities that God has blessed me with and all the opportunities that my family has allowed me to have. I want to thank all the people that have supported me and not only in Missoula, but especially in Kalispell and the community around me. I'm super thankful for everyone that's been there for me."
O'Connell said his college coaches were hard on him, and he didn't want it any other way.
"Coach Hauck and Coach Kent Baer were super hard on me, and that's how exactly how I want my coaches to be," he said. "I want them to be hard on me and tell me when I'm making mistakes and they were always there for me doing that. So they kept my head on my shoulders, which was awesome. And I couldn't be more thankful to them as well."
Like Former Griz Brock Coyle, O'Connell is Headed to Seattle
O'Connell said he will do everything in his power to put forth his maximum effort for the Seahawks.
"It's on me and I truly know and understand that, and I'm certainly going to get the most out of myself," he said. "I was texting with one of the Seahawks linebackers' coaches the other day and just kind of chatting with him about what I need to do. We both know and understand that I can do a lot of things on the football field but it comes down to making the most out of what I can do on the field and getting into the playbook and knowing and understanding not just one position but multiple positions at the same time, so that when the opportunity comes I can shine bright."
O'Connell thanked the griz football fans for their support over his career at the University of Montana.
In addition, wide receiver/return specialist Malik Flowers signed with the New Orleans Saints as a free agent and star cornerback Justin Ford was invited to a mini-camp with the Baltimore Ravens, but has not yet been officially signed.
Montana Grizzlies 2022 Regular Season Recap
The University of Montana Grizzlies had a rollercoaster of a regular season. Here is what that journey looked like.
Missoula Reaction to ESPN GameDay in Bozeman
We asked Missoula on our
Facebook page
what they thought about ESPN GameDay going to Bozeman. Here's what they had to say:
More From Cat Country 102.9