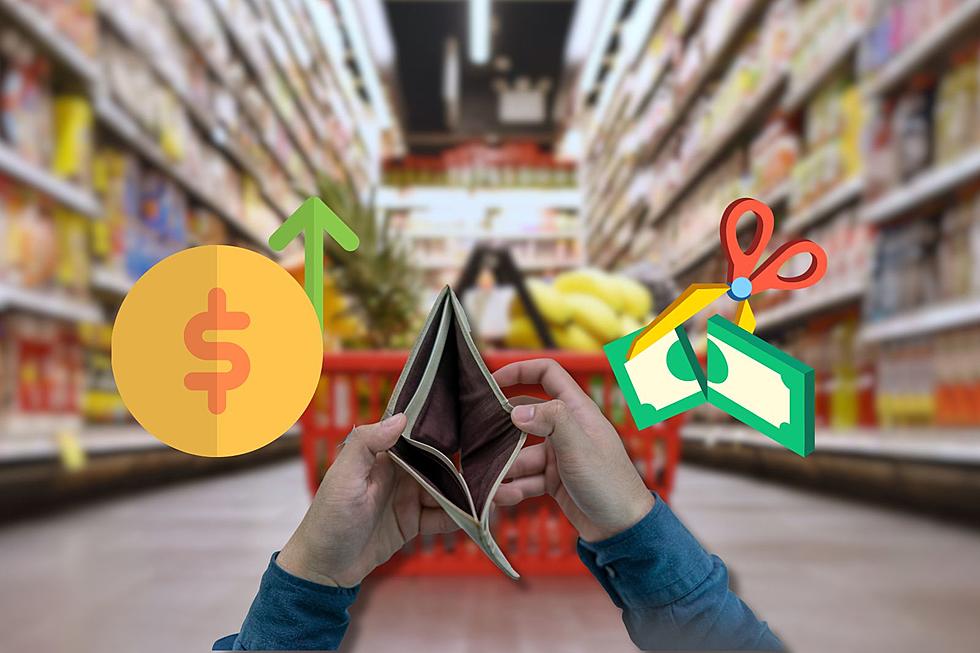 Billings Shares Thoughts On Price Gouging At The Grocery Store
Credit: Canva
Yesterday, I asked our listeners at large about how much shopping for groceries, as while I was out sick for (essentially) the whole month, I realized just how much more expensive things were.
Comparing Prices
Thanks to my handy-dandy Walmart app, I can see how much things were back a year ago. So, let's stroll memory lane back to April 2022... and see how things compare to right now.
Heinz Ketchup, 32 oz - 2022
And that same ketchup, now:
From 11.5 cents per ounce to 14.9. A 29.5% increase... for ketchup.
Hidden Valley Ranch, 16oz - 2022
That same ranch, today:
A 32.4% price increase.
Great Value Honey Ham, 9oz - 2022
And now:
A 26.9% increase.
Kraft Singles, 24 Count - 2022
And now, with Shrinkflation in full effect:
Losing TWO slices... and Kraft is hitting you hard for plastic cheese at a 29.8% increase.
Your Thoughts
I could go on and on and on with my grocery order... but I asked YOU, our listeners about what YOU have seen... and how it has hit your bank account. Here's what YOU had to say about it.
Some items surely are double. Most seem to be around 30% more... which adds up for sure.
Not sure I've seen many things cranked up that high... but I am curious as to who is doing that.
I've not shopped at Winco yet... as I'm more of an Albertsons or Walmart kind of guy for groceries. I used to shop at Lucky's Market for select things, back in 2019... and they were expensive then.
Nothing wrong with soups, stews, and chili! As long as you can spare extra for some oyster crackers.
There is no such thing as "Extra" these days. If anything, as shown about the cheese above... it's LESS. Greedy companies!
Craziness.
I couldn't afford that if I wanted to. Makes you wonder how people survive.
Yes, it is.
Spot on.
Here's hoping prices start coming down.
Agreed!
This seems to be a common trend.
Absolutely ridiculous.
What are your thoughts?
Are you spending double, if not TRIPLE, at the grocery store? What things are you doing to lower your grocery bill? Let us know on App Chat or on Facebook.
5 Excellent Hacks For Recycling In Montana
This guide will help your Montana recycling efforts go the furthest. Learn what to recycle and what NOT to recycle, and alternative ways to recycle items that you're not supposed to put in the bins. (We screw this up a lot.)
When Will Montana See the Fall Colors Change in 2023?
Montana has already seen the leaves start to turn, beginning in the north along the high line and all the way down to the southern border by the last week of September. October is when leaves will really hit their peak across the state.