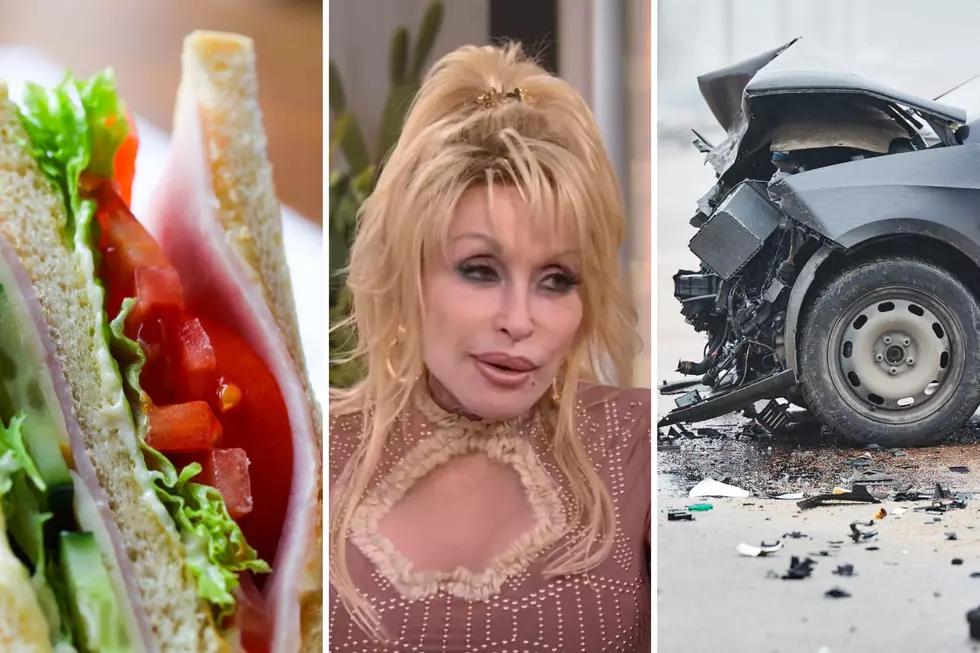 Mark Talks His Go-To Sandwich Recipes, Dolly Parton Rocks, & Trackside Auto Job
Credit: Canva / The Kelly Clarkson Show via YouTube
I lost some weight a few years ago and have been trying to stay away from bread. But a sandwich is starting to sound good. So here are the top three sandwiches made in my kitchen.
#3 Thinly sliced turkey topped with spicy brown mustard and thick-cut sharp cheddar cheese.
#2 Tuna fish with mayonnaise (not that nasty Miracle Whip) with chopped-up pickles mixed in.
#1 BLT. Thick-cut Traeger smoked pepper bacon, thinly sliced tomatoes.
All are served on toasted sourdough bread and served with Ruffles. Add an ice-cold glass of milk and you'll be asleep shortly after.
I'm looking forward to Dolly Parton's "Rock & Roll" album.
They announced the nominees for this year's inductions into the Country Music Hall of Fame. We can all vote once a day, and they take the top five. Sheryl Crow isn't currently in the top five while Willie Nelson is.
It took me trying for three days of trying to access one of my credit card websites. Technology isn't my favorite thing. Which you already know if you listen to our show. And in a related story, I wonder how many times I have hit backspace when I'm texting or blogging each week.
Our friends at Trackside Auto Body are hiring. No calls, please. E-mail them info@tracksideautobody.com. The posting closes on February 21st. Kevin and Ruth are awesome people. And this would be a great first job for kids.
I think that every Montana High School student should have to take a home economics or life planning class. You should know how to cook and balance your checkbook.
And we got to interview Kathy Mattea this week. If you see Paul, ask him about the time that he sang in one of her songs.
Have a great weekend.
Top 22 Stories from The Breakfast Flakes in 2022
We're taking a look back at some of the most-read stories of the year from The Breakfast Flakes with Mark and Paul.
More From Cat Country 102.9