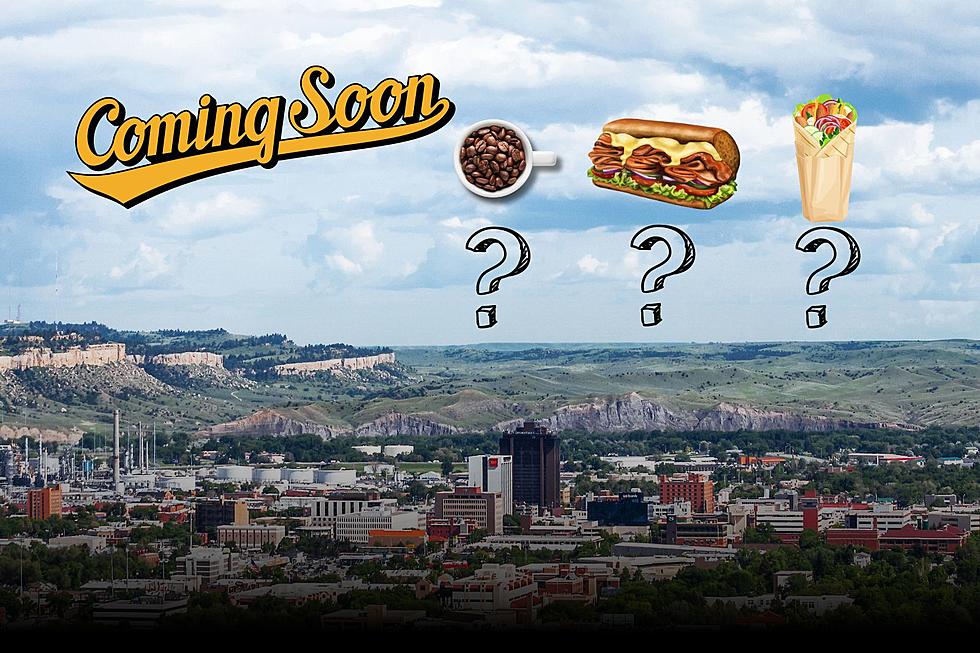 These 3 New Businesses Coming To Billings Are A Disappointment
Credit: Canva
After the most... disappointing... possible news earlier in the week about the former Golden Corral location on 24th here in Billings, I thought what better to wash that down with than... more disappointing news?
Billings Business Developers... Listen Up
Before we get too into it, I want to stress something. I am a local-first kind of guy. If I can buy it locally, and the price is within a fair range of what I can get online, I'd rather support the local business.
So, when I say we have absolutely TOO MANY of the following businesses... I mean it.
For being the most populous city in Montana, with 117,445 residents (according to the Census in 2021), you would think business investors and developers would take a look around and think...
"What does Billings, Montana REALLY want?"
However, it is becoming increasingly clear that they are not thinking about that. They simply are trying to build something we already have, and try their hand at beating out the others already here. Many of these are locally owned, family operated, businesses... not mega corporations... that they are trying to beat down.
Rip Off The Bandage... What Is Coming Now?
Well, since you have sat nicely and listened to my rant, here are the dirty details on what is coming to Billings soon. And you won't like it.
First...
Who wants another Starbucks!?!? Considering coffee shops are literally littering the city, many of which are now corporate establishments, we have enough. On the rare occasion that I go for coffee, it's because I'm a basic dude... and like a pumpkin spice latte in the fall. Past that, I've quit the beans and stuck to other options.
According to Public Information Officer, and bad news messenger, Victoria Hill:
I checked around and found that a 3200 square foot Starbucks Coffee drive thru building is going in at 3049 Meadow View Dr (near 30th & Grand).
Celebrate, good times, come on! NOT. According to Google Street View, this location is just a field with a road. However, that was over a year ago when the last update happened.
Now, this is funny to me... because just down the road is Albertsons. Know what is IN that Albertsons? Starbucks. So now you can take your choice of Starbies when you need your $8 coffee fix. (Note the Starbucks logo on the building...)
Second...
Oh, you thought that was the only coffee shop? Ha. Hahaha. Ha. Nope. According to Victoria Hill:
There's also a permit issued for 4480 King Ave E (the big empty grassy field outside of Cabelas) for a drive-thru/walk-up coffee shop. Not sure of what brand or chain it will be.
We're assuming it'll be some big brand corporate coffee joint... and heck, why not ANOTHER Starbies!
Third...
Last, but not least, we come to the final rant. Oh, and good news! It's not a coffee shop this time. Oh no, it's just as bad. Who doesn't love a good sub sandwich? I know I enjoy a sandwich from a great locally-owned joint like Topz, Off Main Deli, Lisa's Sandwich Den, etc.
But NOOOOOO. The final bit of bad news from Victoria Hill is:
Right next to that (The Coffee Shop by Cabelas) is a permit for a 3565 square foot two-tenant building that would house a Subway and the other tenant is yet to be determined.
YAY! Just what Billings needed. Another Subway. Do you know how many Subway locations we have in Billings? Good news again... Subway was kind enough to keep track.
13. We have 13 locations. Why not add a 14th? Ugh.
What are your thoughts?
What do YOU think Billings should have? Are you a fan of more coffee shops, casinos, liquor stores, gas stations, and other things we have multiple of? Let us know on App Chat or on Facebook.
These 11 Items You Should NEVER Buy At A Montana Dollar Store
The Dollar Tree can be a great place to save some much needed money. According to
Bob Vila's website
, there are 11 items that you should NEVER buy and just leave on the shelf.
See The Top 10 Lowest Property Tax Counties In Montana
Property taxes are going up all over the state but these 10 counties are paying less than anyone else in the state.
More From Cat Country 102.9