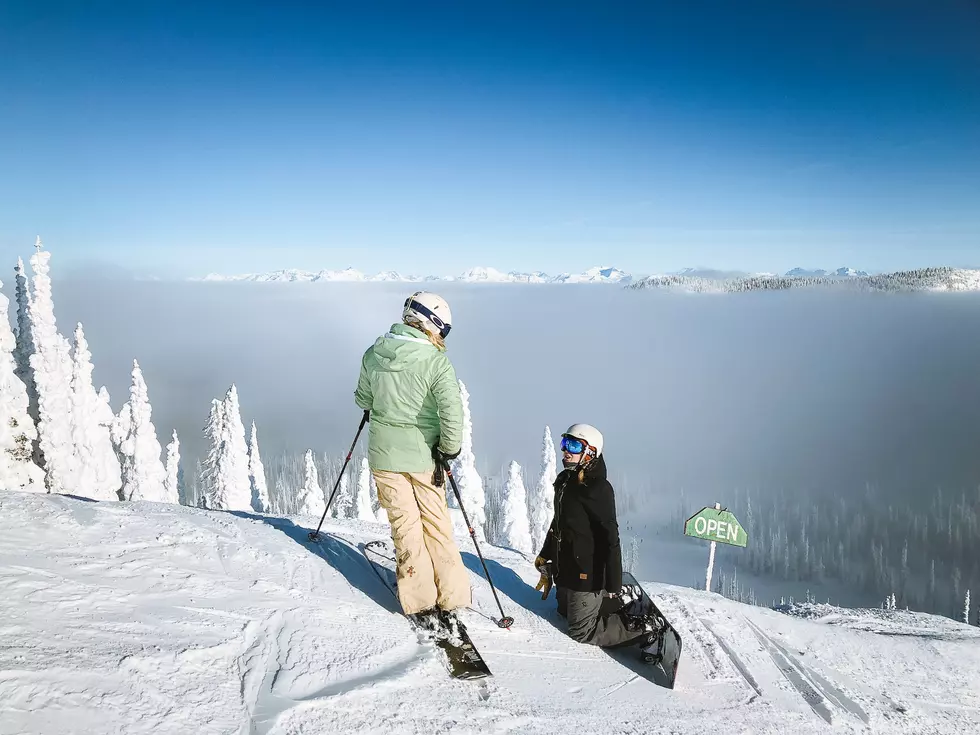 The Epic Addition That Montana Ski Mountains Need
Photo by Holly Mandarich via Unsplash
This winter activity is fun, fast, and a great experience for people of all ages. So why don't we see it more often?
Montana's ski areas have slowly been opening up for the 2022-2023 winter season, and of course everyone is excited. Whether you enjoy small ski mountains or big resorts, Montana has winter fun for everyone. But what if we could make our ski areas even more fun?
Everyone loves skiing; slicing through fresh powder and zipping down the mountain. But what if we figured out a way to go faster and have even more fun?
We think more Montana ski areas should add a tubing course to their mountains.
What's a tubing course? Well, it's a simple and exciting alternative for people who might not have the money or experience to have fun skiing or snowboarding; a way for everyone to enjoy the mountain. You have a gradually sloping course where people can tube down in a safe and orderly manner. These courses are typically marked off from the ski run because you don't want skiers and snowboarders colliding with tubers.
These tube courses are fun, affordable, and a nice break from ripping moguls or black diamonds. Plus, you can gain some serious speed on a ski hill on a tube. The only problem you might have is slowing down, but if you ask us, the faster the better.
The only ski area in Montana that has a tube section is Blue Mountain near Missoula. Whitefish Mountain Resort used to have one when I was growing up, but they replaced it with condos, to many folks' chagrin.
Maybe the Crosscut Mountain Sports Center next to Bridger Bowl could add this feature one day. We can only hope so. Would you enjoy a tubing course during your ski trip?
Five Ski Areas You Should Check Out This Winter
Montana is known for its mountainous terrain, which makes for perfect skiing conditions. These are great options for skiers and snowboarders near Bozeman.
Five Winter Getaways in Southwest Montana
Need to get out of town but don't want to go out of state? Well, here are five cozy cabins that are perfect winter getaways.
Best Places To Get Winter Boots in Bozeman
A long, brutal winter is predicted for the Bozeman area. One of the best ways to be comfortable is to get yourself a set of winter boots. It will change your life.
More From Cat Country 102.9