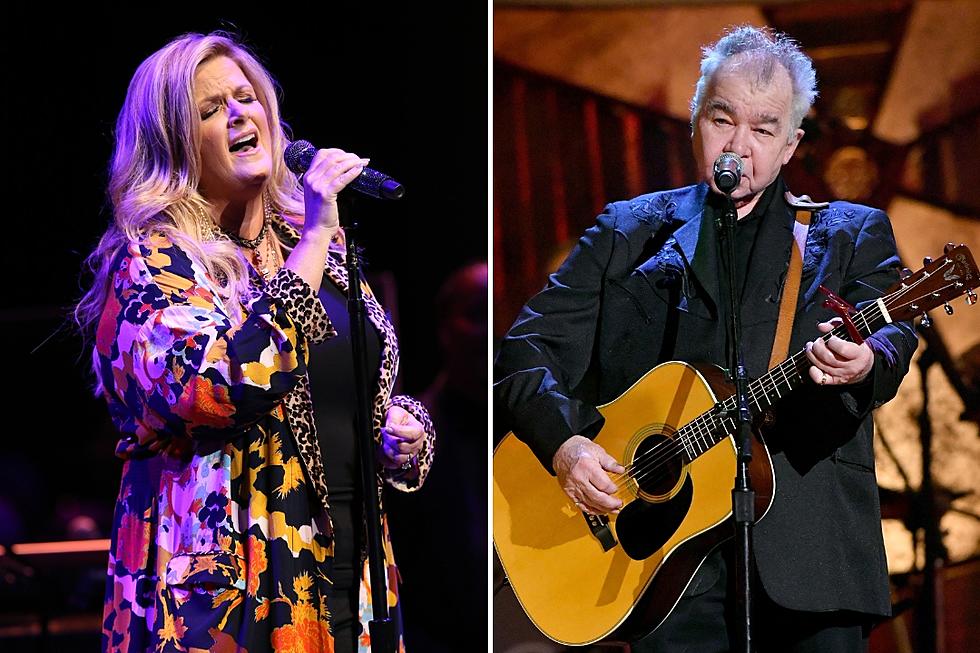 Trisha Yearwood and John Prine to Join 'Austin City Limits' Hall of Fame
Getty Images
Trisha Yearwood and John Prine are set to be inducted into the Austin City Limits Hall of Fame.
The two country talents will receive this special honor during a star-studded ceremony at the Moody Theater in downtown Austin on Oct. 23. The induction ceremony will include performances and appearances from special guests, which are expected to be announced in the coming weeks.
"John Prine and Trisha Yearwood represent both the growth and continuity of ACL's legacy," says Terry Lickona, the longtime Executive Producer of Austin City Limits. "John was the consummate songwriter whose body of work on ACL spans decades. Trisha was one of a new breed of women in country music, and one of the first to recognize ACL's value and impact. They are foundational artists in ACL's rich legacy."
The induction comes 31 years after Yearwood took the Austin City Limits stage for the first time, shortly after the release of her hit self-titled debut album.
"Appearing on Austin City Limits for the first time in 1992 was a rite of passage for me as an artist," Yearwood says. "After watching all of my heroes grace that stage, walking onto it myself was a spiritual experience. I am so honored to go into the ACL Hall of Fame, made even sweeter by going in alongside my friend John Prine. Getting to sing with John was one of the highlights of my career, and I'm proud to share the evening honoring his memory."
Prine, the influential singer-songwriter who died on April 7, 2020, from complications caused by COVID-19, will be celebrated by his friends, collaborators and artists who he influenced over the decades. Yearwood has spoken about her admiration for Prine and even joined him for a rendition of "When Two Worlds Collide" for his celebrated 1999 album In Spite of Ourselves.
"We are delighted and honored that Austin City Limits will induct John into its esteemed Hall of Fame," John's wife, Fiona Whelan Prine, says.
 "ACL is an important institution, celebrating the very best of American music and performances. John was always proud to appear on Austin City Limits. This induction would be a proud moment for him to join some of the artists he most admired. It is especially meaningful that he will be inducted alongside his dear friend, and duet partner, Trisha Yearwood."
Tickets for the induction ceremony, which will be open to the public, will go on sale June 23 at 10AM CT at the Austin City Limits Hall of Fame's official website. 
PICTURES: John Prine's Spectacular Nashville Mansion Sells for $4.26 Million
John Prine's former Nashville home has sold, and pictures show a top-of-the-line luxury property. Prine's former 4-bedroom, 6.5-bathroom, 7,209-square-foot mansion in one of Nashville's highest-dollar areas sold for $4.26 million, and it looks like it's worth every penny.
More From Cat Country 102.9