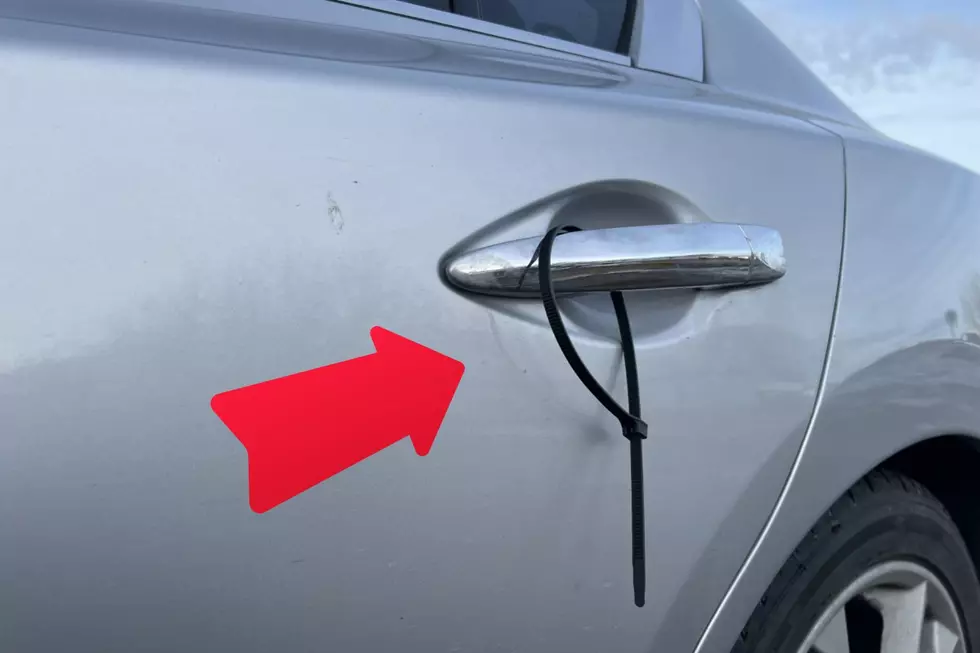 Did You Find a Zip Tie on Your Car Door? Be Vigilant, Billings
Michael Foth, TSM
Something alarming caught my attention yesterday while scrolling social media. A Billings man named Michael T. shared an incident on the Billings Classifieds Facebook page. The situation involved his cousin's wife, who reportedly had a frightening experience while shopping. Thought to be a possible abduction attempt, Michael wrote,
His wife left from Costco and proceeded to Winco and noticed a car following her. She did some business at Winco, left the lot and the car was following again! She got on the interstate to head home and the car got caught by a red light. She stopped at a restaurant in Laurel when she noticed a zip tie on the rear door handle of her car! Y'all stay safe!
Scary, right?
So what's the deal with the zip tie?
One explanation for the zip ties is that human traffickers use them to mark their next victim. This theory seems to be largely debunked. Polaris Project.org wrote a series of articles regarding human trafficking myths. About the zip ties, they said,
Rumors about the use of zip ties or marking of vehicles by traffickers have been proven to be false. One of the most pervasive myths about human trafficking is that it always – or often – involves kidnapping or otherwise physically forcing someone into a situation. In reality, most human traffickers use psychological means such as tricking, defrauding, manipulating or threatening victims into providing commercial sex or exploitative labor.
The group notes that human traffickers rarely target victims they don't know.
A plausible explanation for zip ties on car door handles.
Maybe the zip ties are not meant to mark a victim, but instead to distract? Think about it...  a bad guy could slip a zip tie onto your door handle while you're in a bar or restaurant. They know that you will be distracted trying to get it off your car when you come out, and they could use that moment to assault/rob/rape/etc. If you happen to find a zip tie on your car door, DO NOT try to take it off by yourself in a dark parking lot. Wait until you are in a busy, well-lit, public place. A few seconds of distraction fiddling around with a stupid zip tie could be enough time to give an attacker a chance.
10 of the Best Montana-Inspired Tattoos We Could Find
Submitted by you on social media, these Montana tattoos really stand out! Check them out!
More From Cat Country 102.9