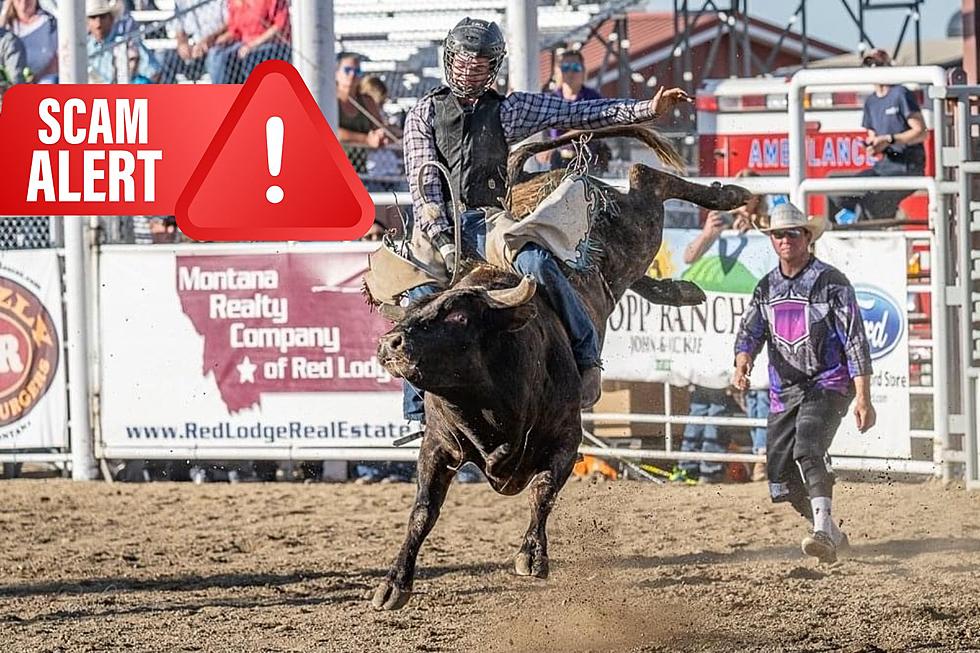 TICKET SCAM. Be Aware of Unauthorized Red Lodge Rodeo Ticket Site
Photo provided by Red Lodge Home of Champions Rodeo
The Red Lodge Home of Champions Rodeo is July 2 - 4th.
The popular holiday weekend draws thousands of fans to Carbon County for a fun weekend of rodeo, live music, fireworks, and mountain-town fun. If you're buying tickets to the rodeo and concert, please be aware of an unauthorized online ticket seller.
Multiple reports about a scam website.
We received an email the Shari DeSaveur, Marketing Director for the Red Lodge Home of Champions Rodeo on Tuesday, bringing attention to a website called TicketSmarter.com.  I won't post the link, but this site is not legitimate. It's quite sketchy (notice the similarity to TicketMaster?) and most of the content was clearly written - poorly - by AI. DeSaveur said,
This site is not in any way affiliated with the Red Lodge Home of Champions Rodeo.
Don't get scammed!
There are three places to purchase authentic tickets:
www.redlodgetickets.com This is the official, secure website for tickets online.
Billings Kubota at 5548 Holiday Ave, Billings, MT 59101
Red Lodge Chamber of Commerce at 601 Broadway Ave N, Red Lodge, MT 59068. Stop in or call 406-446-1718 to get tickets over the phone. You can pick them up at your convenience up to 90 minutes before the show.  After that, they'll be at will-call at the Fairgrounds. Quite convenient.
Here's the rundown for an extended 4th Weekend in Red Lodge.
The 4th of July lands on Tuesday this year and lots of people are turning it into a four-day weekend. Red Lodge will be hopping with cowboys, cowgirls, and plenty of wanna' be's too. And that's ok.
PRCA Xtreme Bulls. July 1, one night only.
Home of Champions Rodeo July 2, 3, and 4.
Fireworks on July 4
Daily parades on July 2, 3, and 4 at noon.
"After the Rodeo" Concert on July 4 with Jonah Prill and Olivia Harms. Get in for FREE by picking up a wristband from Beef Jerky Experience in RED LODGE, Montana Silversmiths Outlet in COLUMBUS, or Al's Bootery in BILLINGS!
More details on all events can be found at the Red Lodge Chamber HERE.
Words and Phrases That Prove Montanans Have an Accent
More From Cat Country 102.9