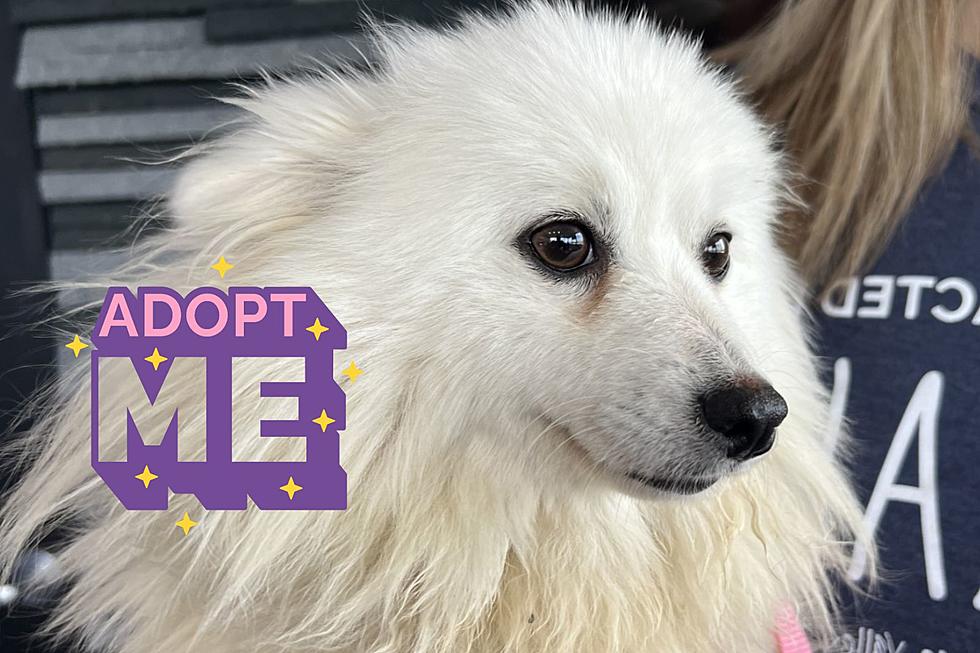 Adorable 'Princess' is Billings Featured Adoptable Dog this Week
Michael Foth, TSM/Canva
This week's edition of Wet Nose Wednesday with Yellowstone Valley Animal Shelter brings us an adorable little sweetheart named Princess Esmerelda. Most of the shelter dogs that come in and out of YVAS seem to be medium-to-larger breeds. Think Pitbull mixes, Labrador mixes, Shepherd mixes, etc. It's not very often that we see smaller breeds like wiener dogs, Boston Terriers or this weeks dog, who weighs in at just 9 pounds.
She's a real sweetie.
Princess Esmerelda is estimated to be four years old and she's an Alaskan Eskimo Mix. Just over a foot tall, she's the perfect lapdog and would love to be your faithful companion.
A fun little dog.
Chewy.com described the traits of this breed as such,
Ready to be entertained? The American Eskimo Dog has all the makings of a star performer: Their polar-white fur is eye-catching, their agility is worthy of the center ring and they'll literally jump through hoops to get your attention. A rare breed with head-turning looks and a bubbly, highly extroverted personality, you'll often find the Eskie grandstanding for affection.
Indeed. Princess Esmerelda wasted no time charming our staff earlier this week when she came by the studios.
HUGE discount on adoption fees, thru Sunday at YVAS.
The shelter will occasionally run adoption specials, and this one is a huge money-saver. If you've been on the fence about adopting, perhaps a savings of nearly 75% will nudge you over the edge. The adoption special at Yellowstone Valley Animal Shelter ends Sunday, June 11th. Find out more and browse the current selection of adoptable dogs and cats HERE. 
Got a dog that's terrified of your Roomba?
Ok, so H/T to my fellow contributor Josh Rath, who told me this week about a new gadget from the creators of the Roomba. It's a prototype device that aims to help your dog not freak out about the self-propelled vacuum cleaner. The copywriters for the T.R.E.A.T. device are pretty funny... they wrote,
For too long, dogs and vacuums have existed in a state of constant conflict. But Roomba® robots are finally ready to make peace.

Introducing T.R.E.A.T., an experimental prototype engineered to dispense dog treats on demand. Now dogs and vacuums can finally be friends.
You can sign up for a chance to be a beta tester of T.R.E.A.T. HERE.
Plant Some Of These In Your Idaho Garden to Keep Mosquitoes Away
As we previously told you, mosquitoes are the most
dangerous creatures on earth
. If you want to keep them away from you're yard, these plants can help!
More From Cat Country 102.9