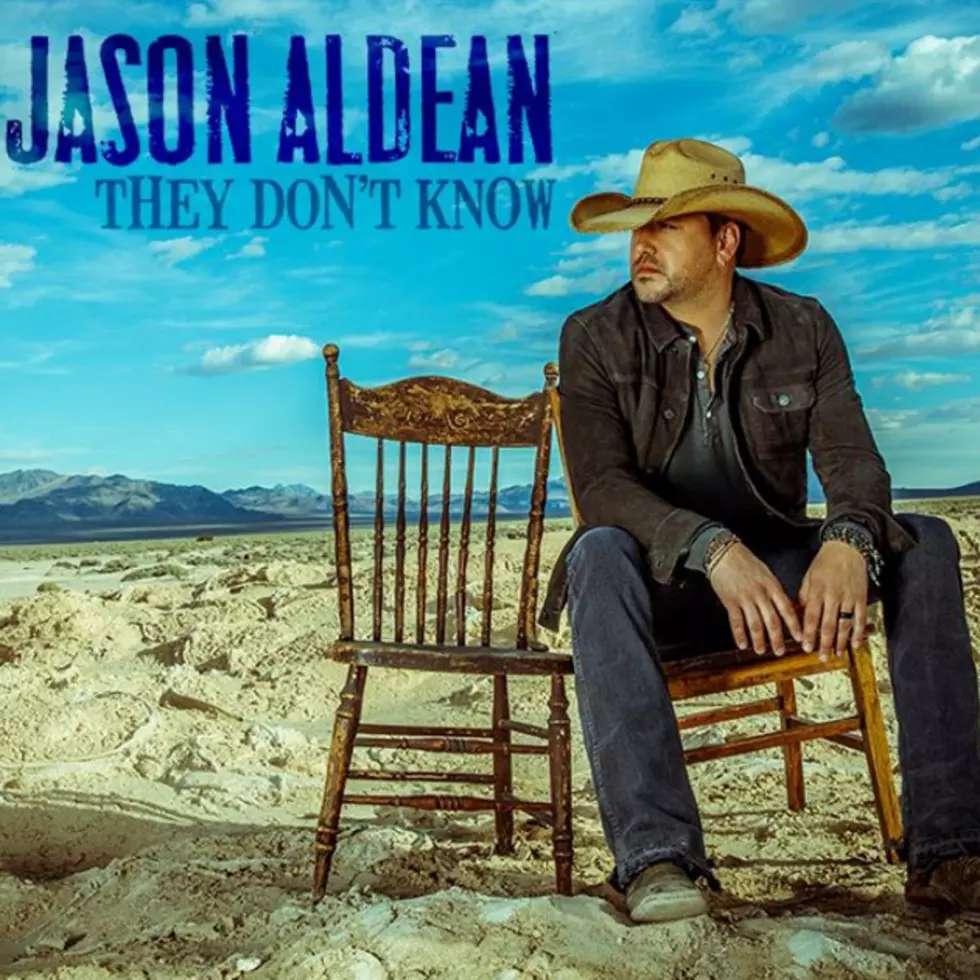 Jason Aldean, 'They Don't Know' [Listen]
Broken Bow Nashville
Jason Aldean's most recent tribute to rural American comes with a bit more indignation than the others. "They Don't Know" reflects the dreams, values and troubles found in small-town America.
The title track of Aldean's most recent album harkens back five years to songs like "Dirt Road Anthem," "Tattoos on This Town" and "Fly Over States" (especially "Fly Over States"). "They Don't Know" finds the singer in the center of it all, speaking to his people from behind the tractors, barbwire and tall grass. He's always been comfortable here, and the core of his audience has long appreciated the representation.
One can't ignore the anger as he calls out "They don't know" amidst the guitars and rock rhythm section that make him such an appealing live draw. The Taste of Country Music Festival headliner's best live songs are hardly hallow — like so many, this new track is a party anthem that you can take home.
Did You Know?: Songwriter Jaron Boyer also co-wrote Dierks Bentley's hit song "Somewhere on a Beach."
Listen to Jason Aldean, "They Don't Know" 
Jason Aldean's "They Don't Know" Lyrics:
They call us a two-lane just passing by slow down town / Yeah they say what's there to do when you ain't got nothin' around / Just a few street lights, speed limit signs that all say twenty-five / But those folks ain't lived in our lives.
Chorus:
They ain't seen the blood, sweat and tears it took to live their dreams / When everything's on the line / Ain't just another field, just another farm / No, it's the ground we grew up on / They think it's a middle of nowhere place where we take it slow / Aw, but they don't know.
All they see is tractors, barbwire and tall green grass / They don't see the years spent working, busting their ass / How they pray for rain / They don't know a thing / About what it takes / Livin' this way.
Love Jason Aldean? Then You'll Love RISER Brandon Lay
More From Cat Country 102.9