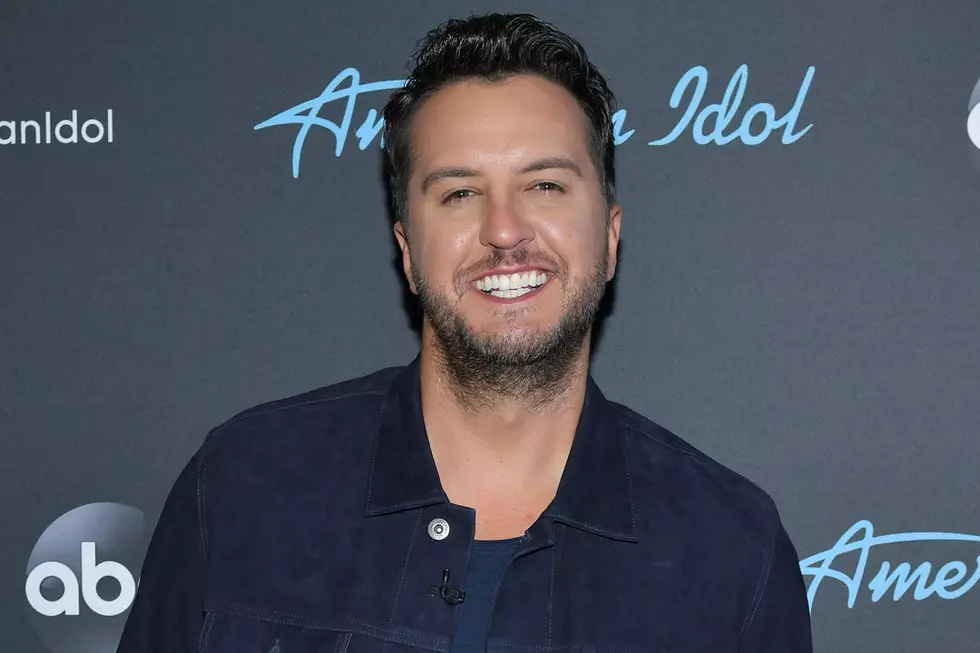 Luke Bryan's No-Nonsense Advice for 'American Idol' Top 3
Amy Sussman, Getty Images
Luke Bryan knows that what coming next for each of the three American Idol finalists is similar to what comes next for every young artist, regardless of genre. His advice for Laine Hardy, Alejandro Aranda, Madison Vandenburg? "They're gonna have to work."
Bryan is wrapping his second season as judge of American Idol with a big "TBD" around his participation for a third. Over the course of four months, the "Knockin' Boots" singer has gotten to know each of the finalists on a personal and professional level. They're all different and will need to work differently, he says.
"These kids can go win American Idol all they want," he told media gathered to talk to him, Cole Swindell and Jon Langston about the upcoming start of the Sunset Repeat Tour (May 31 in Philadelphia). "The present situation that's gonna have to happen is they're gonna have to go earn it."
Before Idol Laine Hardy Was In a Killer Cover Band!
When the series first started on Fox, winning was something of a golden ticket to stardom. Singles from Kelly Clarkson and later Carrie Underwood climbed the charts effortlessly and both singers enjoyed tremendous sales numbers in the weeks and months that followed. That's simply not the case any longer for contestants who win reality television shows. Very few of the most recent country winners from The Voice have gone on to achieve easy fame and fortune. Maddie Poppe and Trent Harmon are the two most recent Idol winners, and both have been treated like new artists, not superstars.
This more realistic forecast might be better for sustaining a long career, something Underwood, Clarkson and Season 10 American Idol winner Scotty McCreery have been able to do with hard work and perseverance. All three also learned to write, and it's there the finalists might find the best advice from Bryan, even if it's succinct. Swindell recalled being a young artist who needed an assist, so he emailed the hitmaker.
"At the time I thought he was being kind of sarcastic, but it's the best advice he's ever given me," Swindell says. "All he wrote back on advice for songwriting was he just wrote: 'Live.'"
It kind of took me off guard like 'That wasn't really what I was looking for' but looking back it's the best advice he's ever given me."
Live and work.
"There's no way around just having to go earn it at some point," Bryan says. The Season 2 American Idol finale on ABC airs this Sunday (May 19) at 8PM ET. Bryan, Underwood, Dan + Shay, Jon Pardi and Kane Brown will perform.
See Country Stars Who Were Rejected By American Idol
More From Cat Country 102.9