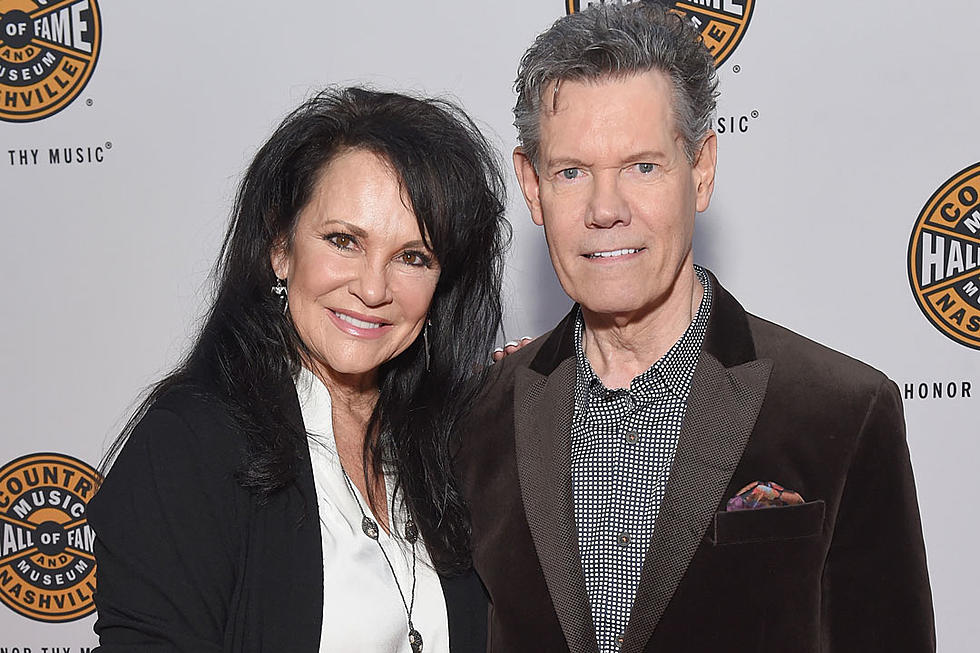 Randy Travis Still Has His Sense of Humor After Life-Changing Stroke
Jason Kempin, Getty Images
Randy Travis and his wife Mary don't let the effects of Randy's life-altering stroke get in the way of their joy.
In an interview with People, Mary reveals that in spite of the stroke that left her husband with limited speech and mobility, he still finds the humor in life like used to. The two are constantly finding ways to bring light into their lives.
"If you walk out a door, he's probably going to lock it on you," Mary shares. "We make it a point to find something to laugh about every single day. That makes all the difference in the world. Even through the tears sometimes, of sadness and defeat, you smile."
Randy Travis + Wife's Marriage Is the Sweetest
The country legend was admitted to the hospital in critical condition with viral cardiomyopathy in summer of 2013, which led to a stroke and two days in a coma. With support from his wife and a team of doctors, Travis survived the near-fatal event to see new career highs, like his induction into the Country Music Hall of Fame in 2016.
The singer opens up about his career and the years he's spent working through the effects of the stroke, along with serious financial woes, in his new book authored by Ken Abraham, Forever and Ever, Amen: A Memoir of Music, Faith, and Braving the Storms of Life. But Mary says the two have built a strong marriage — Randy is still able to communicate the love he has for her through simple gestures like touch and eye contact.
"It's so precious how loved I feel by him in his silence," she tells Taste of Country. "The love language we've developed is heart-to-heart and he'll tell me 'I love you' in the best way that he can. It's just the look in the eye, the touch of a hand. It's those precious things that I think we take 'em for granted when we're healthy and whole."
Travis' book is on shelves as of May 14.
Watch: Randy Travis Sings:
7 Country Stars Who Cheated Death:
More From Cat Country 102.9