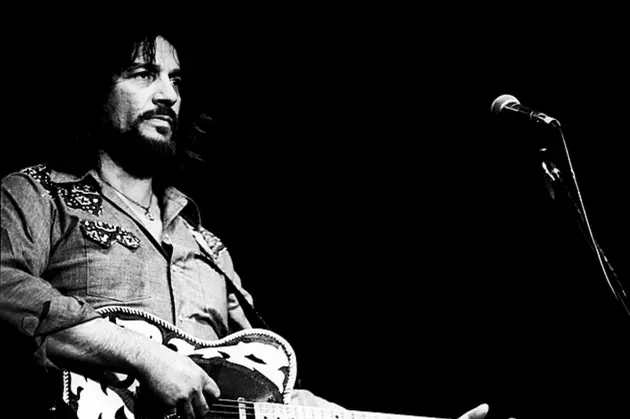 Terry Jennings, Oldest Son of Waylon Jennings, Dead at 62
Michael Putland, Getty Images
Terry Jennings, the oldest son of country icon Waylon Jennings, has died. He passed away early Friday morning (Jan. 25), at the age of 62, just four days after his birthday.
Born on Jan. 21, 1957, Terry Jennings is one of four children born to Waylon Jennings and his first wife, Maxine Caroll Lawrence. In 2017, he released a book, Waylon: Tales of My Outlaw Dad; the book shares Jennings' memories of his father, and the story of how he sold merchandise for his dad before taking a job as drummer Richie Albright's tech and stage manager. Jennings was on the road with his father beginning when he was a teenager.
According to a 2016 story from MusicRow, Jennings was the CEO and founder of the music management and publishing company Korban Music Group. He also previously worked for various booking agencies and publishing companies, and as a record label talent scout.
"He lived an adventurous life, as many of you know, and he has accomplished so much," writes Jennings' son Josh on Facebook, in a post announcing his father's death. "I know he touched many of your hearts, and he always enjoyed sharing his life adventures and lessons with you all. I still hold many of those lessons with me every day."
On Instagram, Terry Jennings was also mourned by his half-brother, Shooter Jennings. The musician is the son of Waylon Jennings and his fourth wife, Jessi Colter.
"So sad to see ya go, Terry. I love you," Shooter Jennings writes. "My brother Terry turned me onto Alice Cooper, the Moody Blues, Cream, Zeppelin and more. He was that older brother who had the killer record collection and the wild streak. Having one for him today."
Country Stars Who Died in 2018
More From Cat Country 102.9