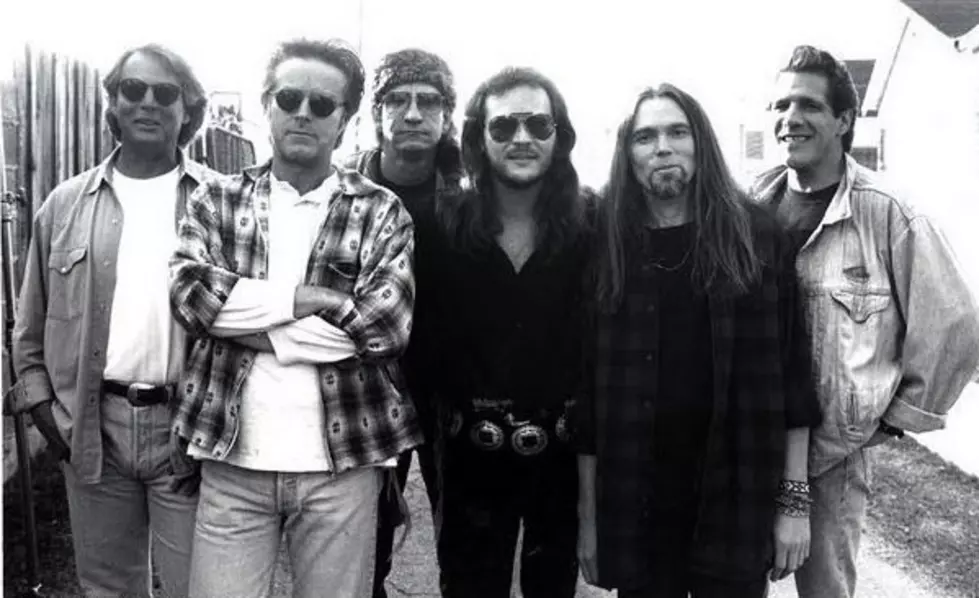 Travis Tritt Pays Respect to Friend and Eagles Guitarist Glenn Frey
Aristo PR
In the wake of the death of Eagles guitarist Glenn Frey, Travis Tritt gave a heartfelt statement in tribute to the artist, whom Tritt also called a friend. tThe country legend remembers not only Frey's talent, but the personal impact the artist had on Tritt as a musician and a person.
"Glenn Frey and the music he created alone and with the Eagles have been such an inspiration to me," Tritt writes. "We first met at the video shoot for my version of 'Take It Easy' in 1993. He always went out of his way to acknowledge and encourage me ever since. I'm a better person, better musician and a better songwriter having met him. I still can't believe he is gone!"
Tritt played a unique role in the history of the Eagles, as the video shoot for Tritt's "Take It Easy" cover actually served as a unique reunion for the band, who had experienced tumultuous relationships with one another over the years. The experience prompted to a reconciliation between the members, which eventually led to the Eagles' Hell Freezes Over Tour in 1994.
"After years passed, you really sort of remember that you were friends first," Frey explained of the experience in the documentary History of the Eagles. "You have a lot of common history together and a lot of shared experiences. I remembered mostly the good stuff… I just remembered how much we genuinely had liked each other and how much fun we'd had."
Tritt's cover appeared on an Eagles tribute album recorded by various country artists, titled Common Thread. The record earned a double-platinum certification in 1993.
Frey passed away Jan. 18, 2016 at the age of 67, due to complications from rheumatoid arthritis, acute ulcerative colitis and pneumonia, according to the band's site.
Learn More About the Death of Glenn Frey
More Country Artists Inspired by Glenn Frey
More From Cat Country 102.9