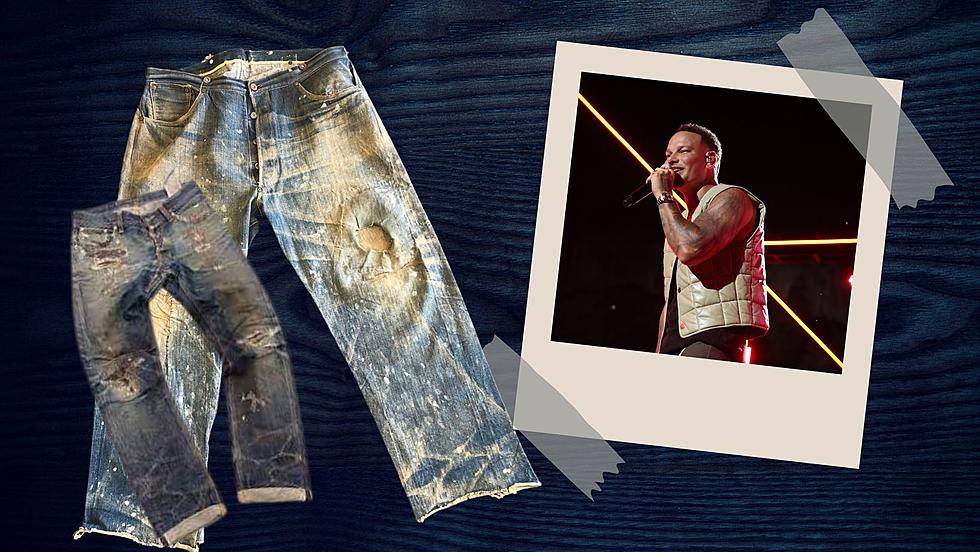 Win Tickets, New Wranglers, Boots, and More With Your Ugliest Jeans
Credit: Getty Images / Canva
While you're spring cleaning, don't throw away those nasty ugly jeans you've kept in your closet just yet.
They could win you a big grand prize, including FOUR tickets for floor seats to see Kane Brown in Billings, Montana!
Submit a photo of your ugliest jeans to Cat Country 102.9 with the submission form below (keep scrolling!). May 10th, we'll hopefully pick YOU to be one of the 20 finalists to go on and win that grand prize, including those tickets.
Top finalists will be chosen to show off their UGLY JEANS at Shipton's Big R West May 13th for a chance to win the Grand Prize! Each finalist will receive a FREE pair of Wrangler jeans (up to $50).
What's all in that one Grand Prize??
Four Kane Brown concert tickets for May 20, 2023 at First Interstate Arena - all on the floor!
Dinner
One dozen red roses
A $250 Montana Silversmiths gift card
$250 Wrangler gift card (get yourself a NICE pair of jeans)
And 2 pairs of Justin boots!
Ready to enter? Keep scrolling to find the place to submit your entry! 👇
Kane Brown, recent CMT Video of the Year awardee, is rocking houses across the nation on his Drunk or Dreaming Tour
After hitting up Missoula, Kane is making his way to Billings for his 15th stop on the tour. LOCASH and Dustin Lynch are joining him on stage as well. Kane was previously touring the U.K., Australia, Canada, and Europe on the international leg of his Drunk or Dreaming Tour.
He released his latest album Different Man last September and earned Video of the Year at the Country Music Television award ceremony
April 2, 2023 Kane accepted the music video award for "Thank God", which he dueted with his wife Katelyn Brown. According to Billboard.com, Kane is the first artist in 20 years to both co-host the CMTs and win the top award, video of the year.
10 Kane Brown Facts You Probably Didn't Know
In this list of 10 little-known facts about Kane Brown, you'll learn about the singer's wildest fan interaction, the story behind his first tattoo, why he was rejected by the Army and more.
See Kane Brown's Luxurious Rural Home
Kane Brown
sold this Nashville-area home for $900,000 in October 2020. Prior to selling the house, he actually let
Jason Aldean
and his wife rent it while they built their new house.
More From Cat Country 102.9